Besides safety application in aircraft, automobiles and railway locomotives, in particular the analysis of engine oils containing fine wear products as well as particles of metals and alloys in the form of shavings. Testing laboratories of many major airlines use X-ray fluorescence spectrometers for fast analysis of small metal shavings. The spectrometers can also be applied in other areas: one of them is to check the quality of the food packaging.
Inclusions in packagings analyzed with EDX-7000P/ 8000P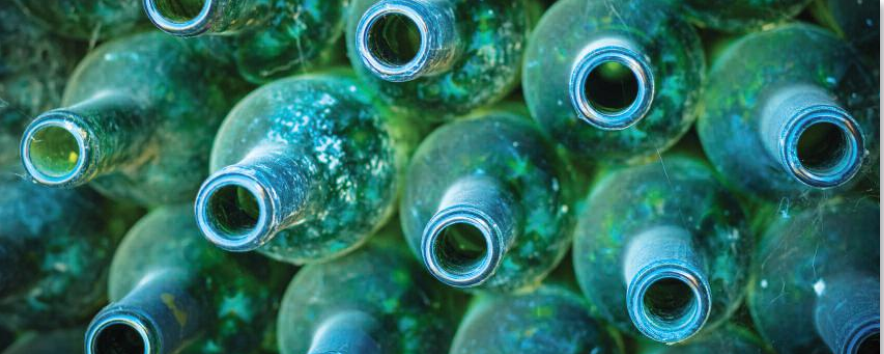 Human health can be influenced by the choice of food – in a positive as well as in a negative way. Despite their apparent quality and healthiness, food products still have to be analyzed for the presence of harmful and dangerous contaminants. Such impurities or residues can get into the products from packaging materials – for example, bags cans, jars, and bottles. Although glass packaging materials seem to be the safest, they can also contain contaminants that have entered the glass during the manufacturing process from furnace, piping or melting forms.
All this can be avoided by using the energy dispersive X-ray fluorescence spectrometer EDX-7000P or EDX-8000P for the analysis. These are used for non-destructive elemental analysis of solid, powder and liquid samples while offering excellent maintenance performance. Both instruments are BfS (safety standards of the German Federal Institute for Radiation Safety) type approval certified. The sample observation camera and automatic collimator switching system allow local analysis of different parts of the sample.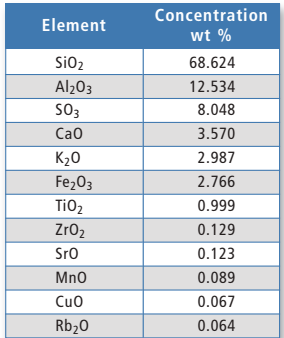 The results of the sample analyzed are listed in table, they show that the analysis of extraneous inclusions by EDX-7000P/8000P can be done successfully without their separation from glass, which eliminates time-consuming sample preparation and use of chemical reagents. Moreover, it greatly reduces time of analysis. Data acquired helps to determine the possible source of contamination (cast iron melting form, furnace lining or other).
Source: ETA