VE 2000-N is a product of COTEl/ France. It is a primary injection test system with rugged design in steel flight case combined with braked wheels, which is suitable for removing and testing on the field. The primary injection system makes the primary tests becoming faster, easier and much more convenient.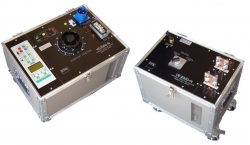 The equipment includes two specialized units: control unit and power unit which are safe for operator.
Features:
High current test sets up to 4000A.
Nominal power available on output: 6 kVA, Maximum power available on output: 15 kVA.
Output voltage level: 3V and 6V, current ranges from 0A to 4000A.
Digital display, automatic measurement range selections.
Setting and measuring the current injection time.
Saving parameters: time, threshold, current transformer ratio in Flash memory.
Connecting with PC via USB port.
Applications:
Current injection test.
Circuit breaker test.
Current transformer test.
Rearming on fault.
Basic measurement: Circuit breaker test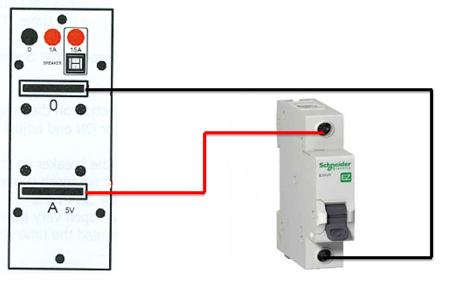 Connecting the circuit as the figure, the left side are the outputs of the power unit, the right side is the circuir breaker. The input and output of the circuit breaker are connected to the hot point and the common point of the power unit respectively.
Turning the switch of the control unit on, selecting ON for the type of injection, using the knob to increase the current until the circuit breaker trips.
Source: TMC