As the requirement of the social-economic development strategy of Ho Chi Minh city and all the country, in the condition that Vietnam is integrating to the region and all the world it has been an official member of ASEAN, APEC, ASEM, WTO, therefore products have to be conformed to international directive and especially export goods quality is controlled more strictly in a fiercely competitive international business environment. This is a new opportunity and also new challenge for the Center for Testing Analysis Services of HCMC (CASE).
One of the key tasks for CASE's development orientation is developing RADLAB to meet the needs of society, business customers, academia center, ... this lab is base for researching, working environment and study environment for students, start-up communities, enterprises operating in the field of chemical analysis. RADLAB is equipped with high-end instrument to satisfy international standard, creating a professional and modern environment to promote science and technology development in not only Ho Chi Minh City but also the South region of Vietnam.
With the trust on superior quality of the Shimadzu's Energy Dispersive X-ray Fluorescence Spectrometer EDX series with professional consultant and demonstration from TECOTEC Group, the Center has strongly decided to select the flag-ship Shimadzu X-ray fluorescence spectrometer - model EDX-8100 for its operation
The Energy Dispersive X-ray Fluorescence Spectrometer EDX-8100 X-ray can be used for qualitative and quantitative analysis of element composition according to customer various requirements or directives, used in various fields of analysis such as cement, mineral analysis chemicals, additives, petrol, electronics, children's toys... EDX-8100 is the most advanced model of Shimadzu, it is equipped with superior features compared to other model in the same market segment such as vacuum chamber, Helium purge unit, 12 samples position turret, high sensitive for light element SDD detector should be an effective instrument to satisfy customer demand.
Below are some pictures taken during instrument installation and operation training: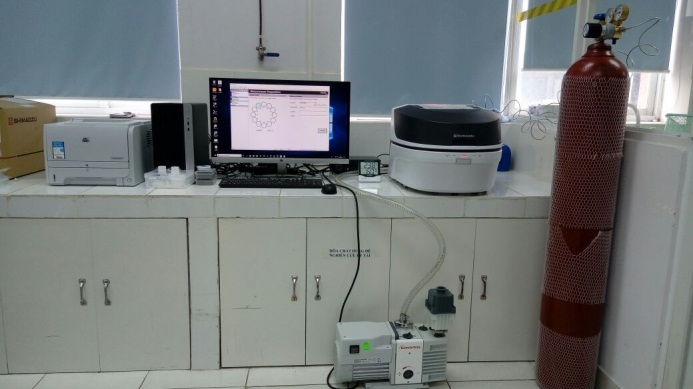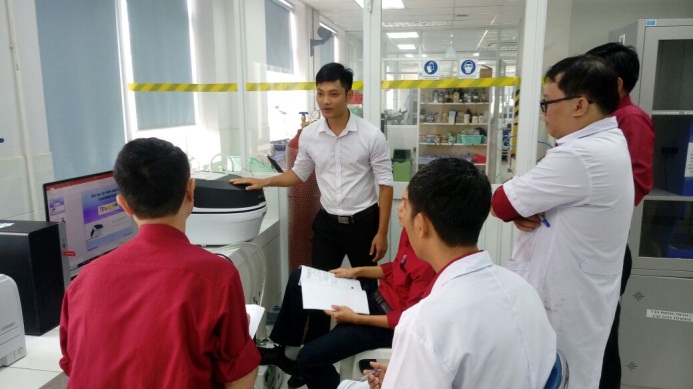 Source: TECOTEC HCM