Everyone knows the GPT-series electrical safety testing machine with the main function is to test AC / DC voltage safety level, Insulation resistance test, Ground Bond, Ground Continuity. So what makes the innovation between the newly released GPT-12000 series compared to the previous models? (Ground Bond and Ground Continuity are different. Let's find out in the next article, "Differentiating between Ground Bond and Ground Continuity").

Image 1 - Electrical Safety Analyzer GPT-12000
Here we would like to introduce to you the improved features for the electrical safety test product GPT-12000 of GW-Instek launched in 2020.
The same: The GPT-12000 electrical safety tester has basic testing functions and operation not much different from the old GPT-9000.
Different:
The first difference we notice is that the interface of the GPT-12000 is equipped with a 7-inch TFT LCD screen.
Safety analyzer-the GPT-12000 series, which is the first safety analyzer in the world to comply with IEC 61010-2-034 (Safety requirements for electrical equipment for measurement, control, and laboratory use - Part 2- 030: Particular requirements for equipment having testing or measuring circuits).
Controllable Ramp-Up/Down time: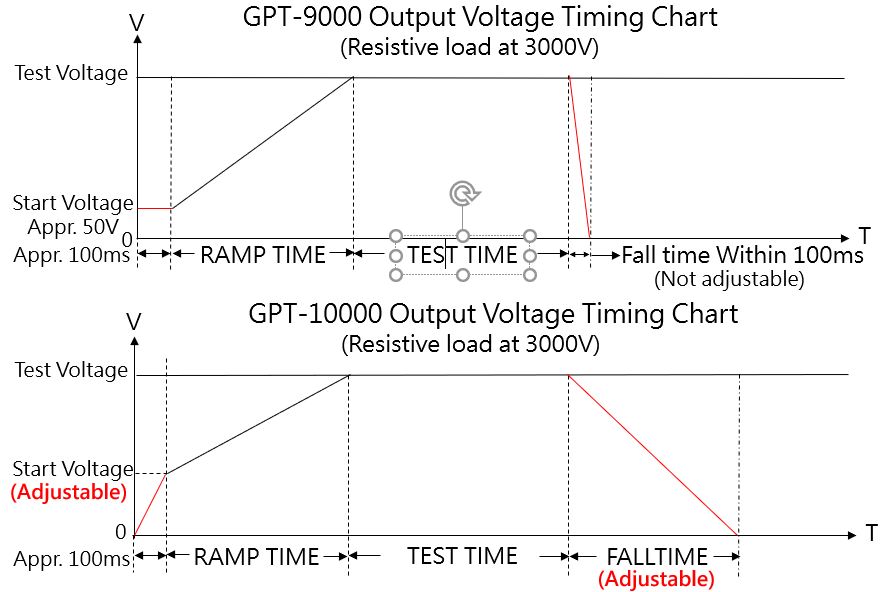 Image 2 - Compare the time chart of the output voltage between GPT-9000 and GPT-10000
Capacitive Load Testing Capability up to 47μF.
Statistical function of test data in table with MANU / AUTO mode.
| | |
| --- | --- |
| Image 3A - MANU mode | Image 3B- AUTO mode |
USB flash drive for data storage.
Rear panel output available.
Above are the outstanding features of GW-Instek's GPT-12000 series, to give you the best experience and easy operation with the test, to meet the needs of each purpose and your own standards.
Link Datasheet:
https://www.gwinstek.com/en-global/products/downloadSeriesDownNew/15317/1804
Source: TMC