The electrical energy management system for industrial parks and industrial complexes is very important for any industrial management. This system helps to monitor and monitor the maximum amount of electricity of each factory in the industrial park as well as alerting to unexpected incidents of electricity to factories, to promptly fix the problem and minimize the impact on production.
Using LAN network for data collection can be effective within the factory framework, but for large systems with large areas such as industrial parks or industrial parks, this will become impossible. A virtual private network VPN with high security, can completely meet the data transmission requirements for large area systems.
Camllie Bauer's PQ series of energy management products with superior features, in the management and monitoring of power, combined with VPN virtual network will create a comprehensive energy management system for industrial zones and industrial zone.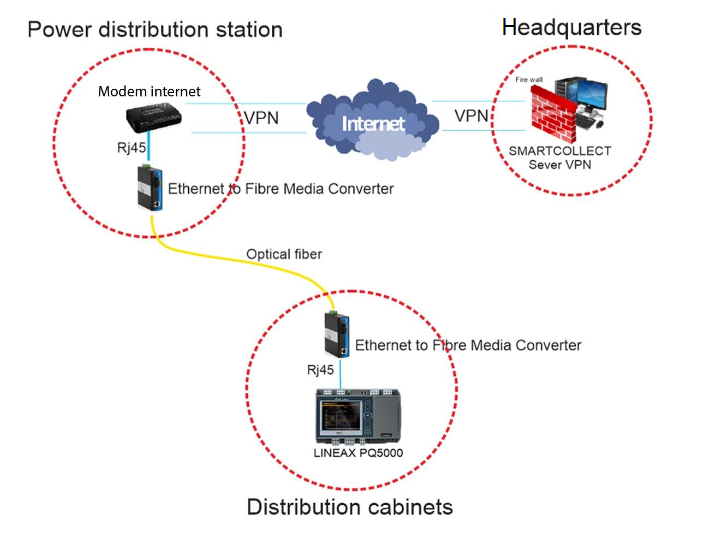 In addition to using the GMS wireless network, we can also use the method of signal transmission by optical fiber. This method can solve the disadvantage of not being able to pass long distance signals of ordinary copper cables (RJ45 Cables) and the influence of the weather for GMS wireless networks. To use fiber optic cable, we will need to add optical signal converter.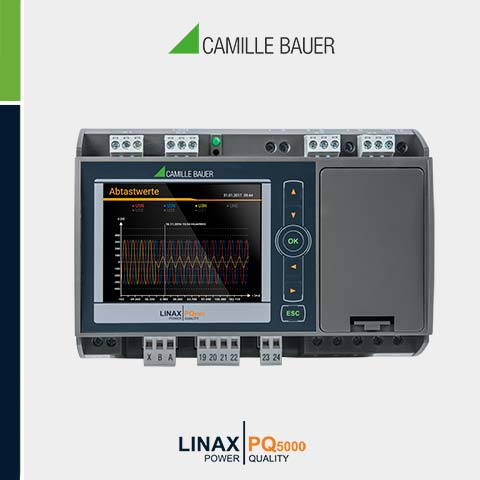 The above system uses PQ5000 power management device of Camille Bauer from Switzerland. The data after being collected and analyzed will be transmitted to the server with the data management software SmartCollect (Software for data collection and management) installed through the VPN network. The PQ5000 does not directly access the VPN network, but requires a pre-configured network modem to send data to this VPN network.
Source: TMC