Boonton strengthens its position as the peak power measurement leader with the introduction of the 4500C, its next generation Peak Power Analyzer.
Designed to capture, display, analyze and characterize microwave and RF power in both the time and statistical domains, it is an ideal tool for design, verification, and troubleshooting of pulsed and noise-like signals used in commercial and military applications. These applications include radar, electronic warfare, education and research, consumer electronics and wireless communications including emerging standards such as LTE-A and 5G.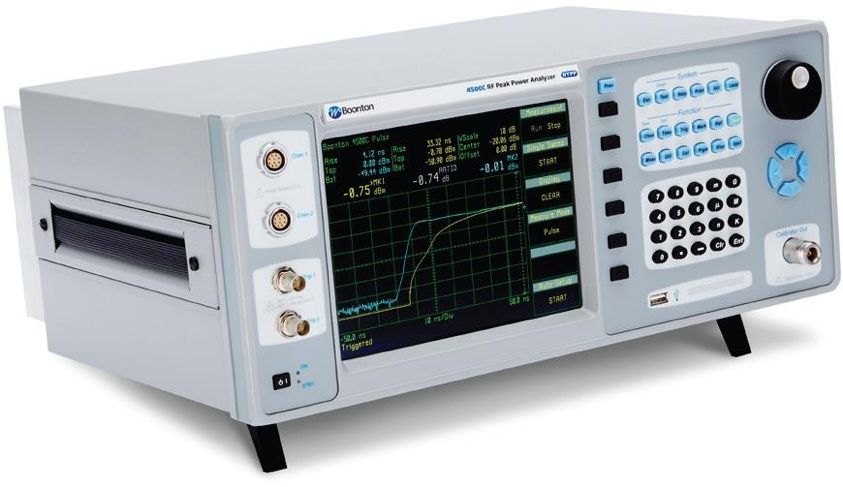 Figure 1. Boonton 4500C Peak Power Analyzer
The Boonton 4500C Peak Power Analyzer addresses the challenges facing today's design engineers who need to better characterize waveforms, design higher quality products, reduce the cost of test, and future proof their investments. Incorporating unique Boonton technology, such as Real-Time Power Processing™, and eliminating the likelihood of missing pulses or intermittent events, the 4500C delivers industry-leading performance in a wide variety of measurement functionality. Examples include best-in-class measurement range from +20 dBm to -60 dBm, RF channel risetime of < 5 ns, time resolution of 100 ps, minimum pulse width of 5 ns, maximum pulse repetition frequency of 50 MHz, and maximum viewing range of 10 hours, as well as ultrafast trace acquisition and refresh rates, unique trigger functionality with automatic peak-to-peak, delay-by-time and delay-by-events triggering, and powerful statistical analysis.
The 4500C is the next generation of Peak Power Analyzers in the 4500 series product line. It is a drop-in, code-compatible replacement to the model 4500B with the same front panel controls and graphical user interface, eliminating the need to change any test procedures designed around the 4500B. This compatibility enables the installed base of Boonton customers to easily transition from using legacy instruments to the new 4500C with minimal to no down time.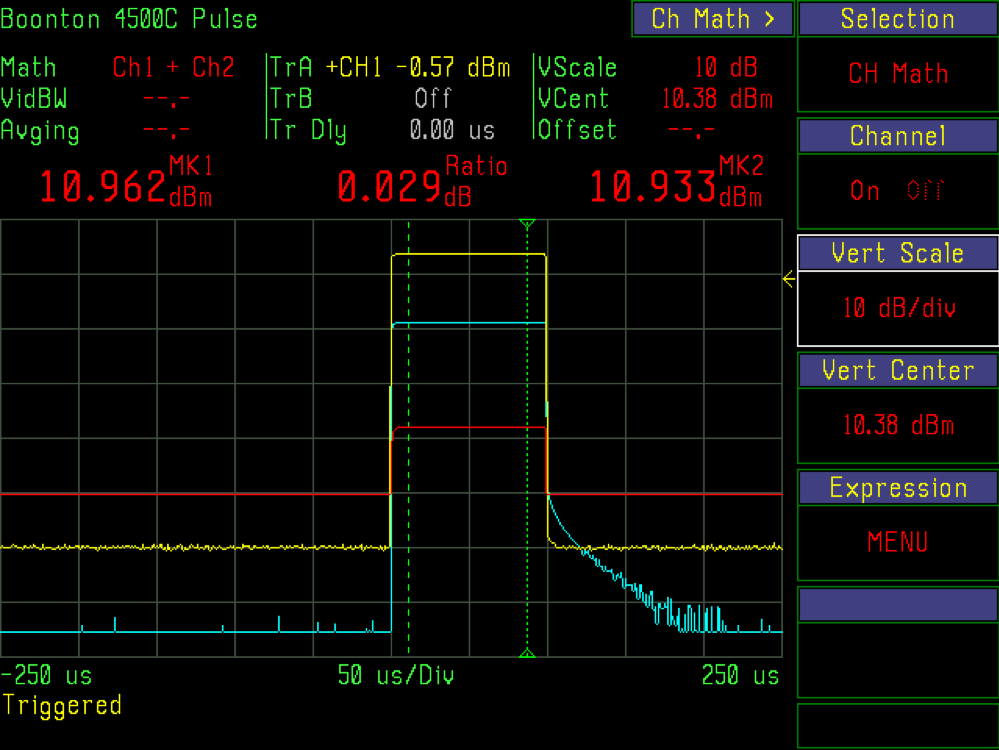 Figure 2. LCD Monitor Graphic Display
With the model 4500C, Boonton continues to build on its position as a leader in high performance RF and microwave test equipment for radar, avionics, electronic warfare, satellite and wireless communications, and EMI/EMC applications. Used across the semiconductor, military, aerospace, medical and communications industries for more than 70 years, Boonton products enable a wide range of RF power measurements and signal analysis for RF product design, production, maintenance and system integration. The Boonton product portfolio is designed and manufactured in the USA and includes peak and average RF power meters, Real-Time USB power sensors, USB/LAN power sensors, RF voltmeters, modulation analyzers, and audio analyzers.
Source: RSI