On April, 2018, TECOTEC Group installed an EDX-7000 X-ray fluorescence spectrometer for Nidec Sankyo Vietnam (Hanoi) (NSVH), Quang Minh IZ, Hanoi. The successful transfer of this device has supported NSVH to control the quality of its products, especially toxic elements.

NSVH's products
NSVH specializes in manufacturing plastic mold, precise plastic parts and they are supplier of Canon, Fuji Xerox, Brother, Ricoh… As a member of Nidec Sankyo Corporation, NSVH has always been focusing on quality control and safety. NSVH has accommodated the EDX-7000 X-ray Fluorescence Spectrometer, made by Shimadzu, Japan as analyzing concentration of hazardous substances in the product is a very important factor to ensure the safety of the products.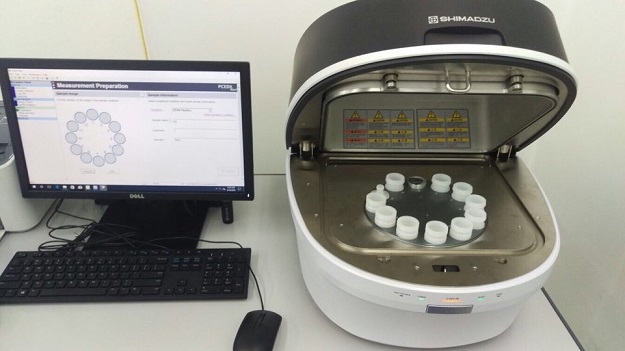 EDX-7000 with 12 samples turret option
The EDX-7000 has features such as screening of RoHS/ELV, high-perfomance SSD Detector therefore its lower limit of detection improved 1.5 to 5 times, high speed−throughput increased by up to a Factor of 10, high resolution, automated continuous measurements with 12-Sample Turret, etc. With these properties, the model was evaluated to fulfill the requirements for testing the content of hazardous substances, especially the plastic parts. In addition, the machine was designed with interlocking door system to prevent radioactive leakage, for easy maintenance, which would make the inspection process more secured and accurate.
Source: ETA