ISJ-CMA35 cutting machine is designed to cut metal samples serve the research process checks.
Precision cutting machine to ensure the cutting position, cutting class, temperature, shape, texture for pattern cutting without cutting denatured samples, disrupting the structure changes shape or erase positions need to simultaneously observe and ensure the safety, convenience goods to the carrier.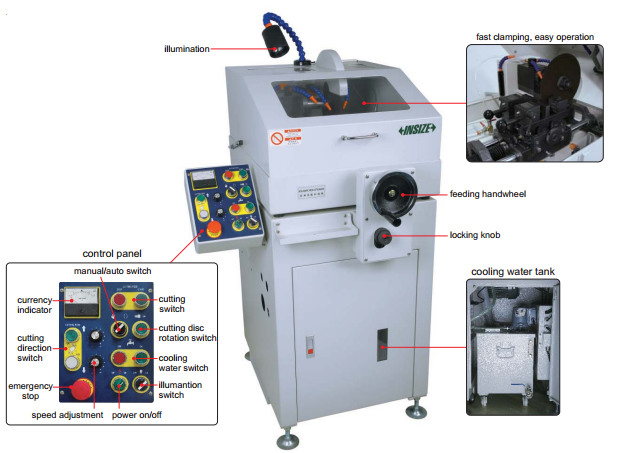 INSIZE cutting machine is designed with low noise level, the switch from automatic to manual mode is very flexible, while putting water circulation is performed in cycles in the cooling system of the device. In addition, sample cutting machine is equipped with overload protection system current, very convenient during operation.
Metal-cutting machine for checking the needle relative, metal material testing, sample preparation types. Check application for mechanical, electronic, rock, ceramic .....
Specifications of instruments:
Maximum cutting diameter: Ø 35mm
Maximum cutting depth: 200mm
Diameter of cutting blade: Ø 255mm
Hole diameter of cutting blade: Ø31.75mm
Rotating speed: 2500rpm
Source: TECOTEC Da Nang