By integrating innovations and new functions in Sagem's JIM LR (Long Range) infrared multifunction binoculars, they are turned into a core for networked tactical intelligence and targeting systems.
At the DSEI 2015 defense and security show, Sagem is offering a dynamic demonstration of a new portable application for JIM LR, the MAX360 system. MAX360 bolsters JIM LR's network integration capacity by offering a direct IP connection. One or several binoculars, as well as management of the intelligence gathered (image/video streaming, classification, transmission), can now be remotely controlled using a simple tablet or smart phone connected via civilian telecommunications networks. Operators can now control a JIM unit located in a zone of interest from a command center thousands of kilometers away. This new application was developed jointly by Sagem and its subsidiary Vectronix to address requirements for force surveillance and protection.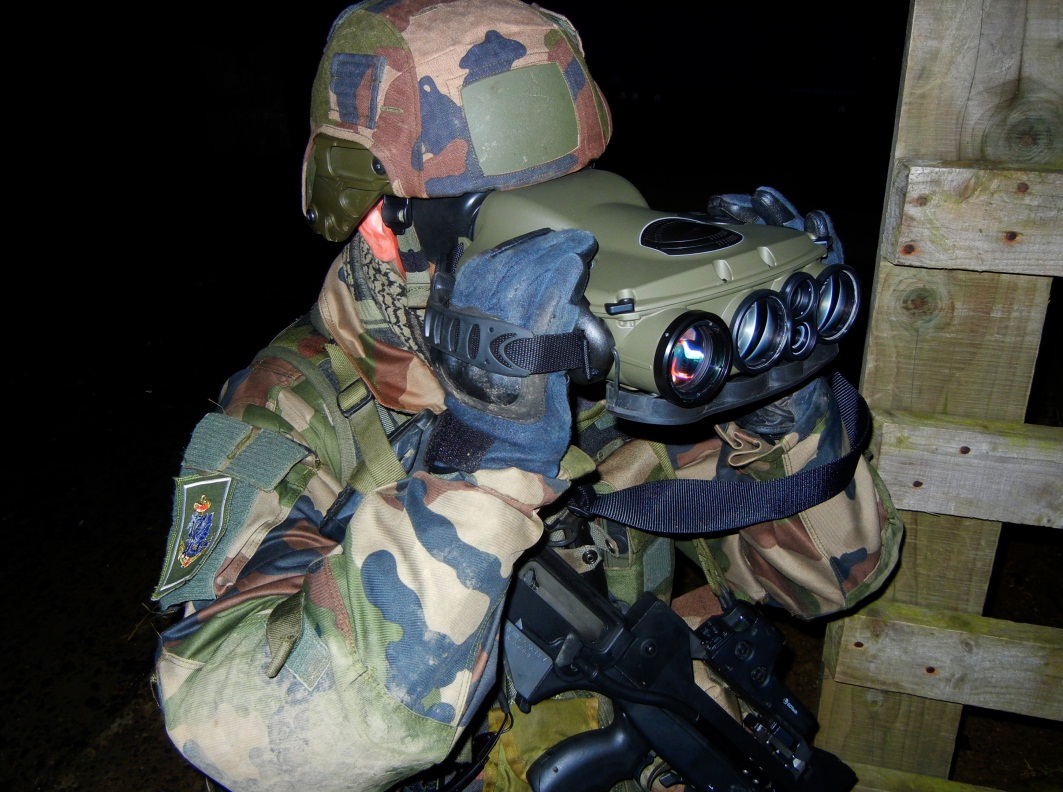 The JIM LR is a combat-proven device that integrates a number of functions in a single portable package: day/night sensors, rangefinder, laser pointer, compass, GPS and data transmission. Reflecting the company's ongoing focus on innovation, Sagem has added new functions to its JIM family of binoculars: production of MPEG and JPEG images, and image and video recording. Used in conjunction with different weapons, the JIM LR can be connected to a tactical operations and targeting terminal, a DHY-307 LW laser illuminator (Cilas), or a Sterna North seeker (Vectronix). Because of its modular design, JIM LR can be remotely operated and integrated in Sagem's MOST optronic surveillance mast, as either a fixed station or vehicle-mounted.
Over 8,000 JIM binoculars are in service or under order in more than 30 countries, including several members of NATO (Denmark, United States, France, Poland, Czech Republic, United Kingdom, etc.).
Source: EMC