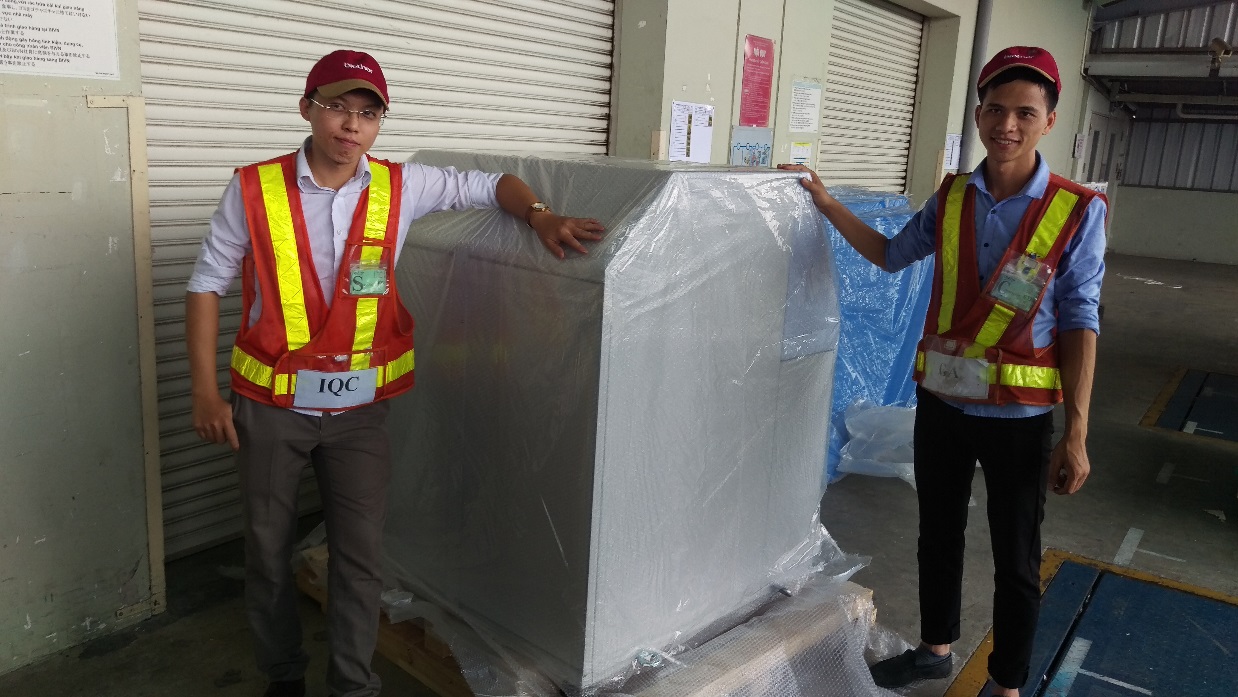 Brother Industries Vietnam Co., Ltd, which locates in Tan Truong Industrial Zone - Hai Duong, is known as a leading company providing printing and industrial sewing equipment such as laser printer, Fax machine, label printer, industrial sewing machine,etc. With the motto "customer is our priority", Brother Industries Vietnam always look for the best solution to perfect their products. The SMX-1000Plus, a patented X-ray imaging device manufactured by Shimadzu-Japan, is one of the solutions that Brother Industries Vietnam uses to check defects in its their products.



SMX-1000Plus is Microfocus X-Ray Fluoroscopy System made by Shimadzu-Japan, some of SMX-1000Plus properties:
Non-destructive inspection with high magnification for small components such as PCB, BGA, CPS, or LSI.

The Flat Panel Detector can capture clear images, distortion-free images.

It is possible to measure the diameter and porosity of BGA, the area ratio of solder, the length measurement.

Set up automated inspection features like Step feed, Teaching.

User friendly interface, easy to use for operators.

Maximum voltage can be set to 90 kV (10W).

Flat Panel Detector can be tilted with max tilt angle is 60°.

Sample size: 350 mm × 400 mm and 5 kg.



With its outstanding features and excellent work, the SMX-1000Plus spotlight X-ray machine is not only delivered and installed by TECOTEC Group for Brother Industries Vietnam Limited but also for many other companies.
Source: ETA