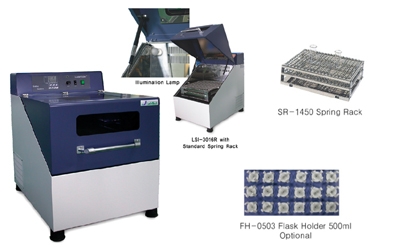 Shaking Incubator Labtech
Model:
LSI-3016A / LSI-3016R
Shaking shoke: 20 mm
Shaking speed: 0 – 300 rpm.
Range of temperatures: A series: ambient +5 – 60°C; R series: 10 – 60°C with compressor 1/8 HP.
Temperature Accuracy: ± 0.1°C;
Temperature Uniformity: ± 0.5°C at 25°C
Controller: Digital PID controller.
Timer: 99h59min or continuous.
Tempered safety glass for easy sample view without door opening.
Buy product