A totally new direct-reading spectrometer, the PDA-MF series, based on the technologies accumulated by Shimadzu over 140 years, inherits the high performance and stability of previous Shimadzu spectrometers. The PDA-MF series also utilizes a high-resolution CCD (Charge-Coupled Device) whole-spectrum detection optical system to successfully enable a breakthrough in compactness and flexibility.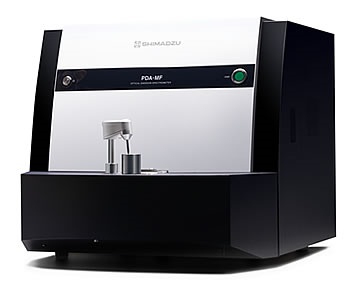 With advanced features such as :
The analysis is built according to international standards
Ability to analyze quickly and accurately
Low operating costs
Easy to operate and manipulate
Analysis variety of different materials such as aluminum, copper, iron, steel...
With iron base: Low Alloy Steel, Cr Stainless Steel, Cr-Ni Stainless Steel, Low Alloy Cast Iron, High Alloy Cast Iron, Nickel Resist, High Mn Steel, High Speed Tool Steel, Free Cutting Steel…
With aluminum base: Al-Su-Cu, Al-Si,Al-Cu, Al-Mg, Al-Zn..
With copper base: Low Alloy Cu, Al Bronze, Ni Bronze, Bronze, Bi Bronze, Gun Metal, Ni Silver, Cu Be/Co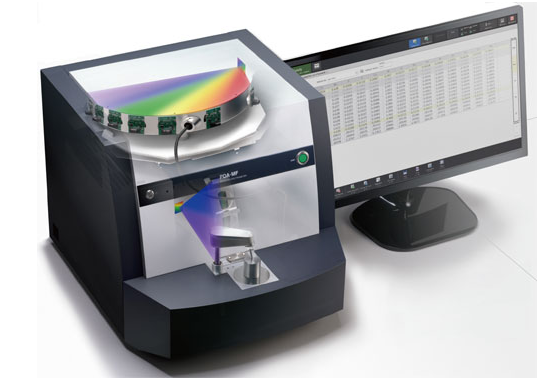 Source: ETA