EDX-LE is an X-ray fluorescence spectromete designed specifically for screening of RoHS/ELV directives. The EDX-LE is used in the identification of heavy metals such as Cadmium (Cd), Pb, Cr, Hg as well as other potentially hazardous elements, such as Sb. Besides, this model uses a High Sensitivity with SSD Detector that does not require liquid nitrogen, thereby achieving lower operation cost and easier maintenance.
In particular, EDX-LE analyses 10 times faster than the previous models. The time required from the start - measurement to the end - judgment is as short as one minute for some samples. In addition, EDX-LE is equipped with door interlock mechanism preventing exposure to ensure safety during the test.
With its user-friendly interface and simple operation, the EDX-LE has become one of the essential devices for many companies. Recently, on 29th, June 2017 TECOTEC Group has delivered and installed this equipment at Sumida Electronics Vietnam Co., Ltd, a subsidiary of Sumida Corporation of Japan, specializing in manufacturing of signal products, automated components and medical equipment.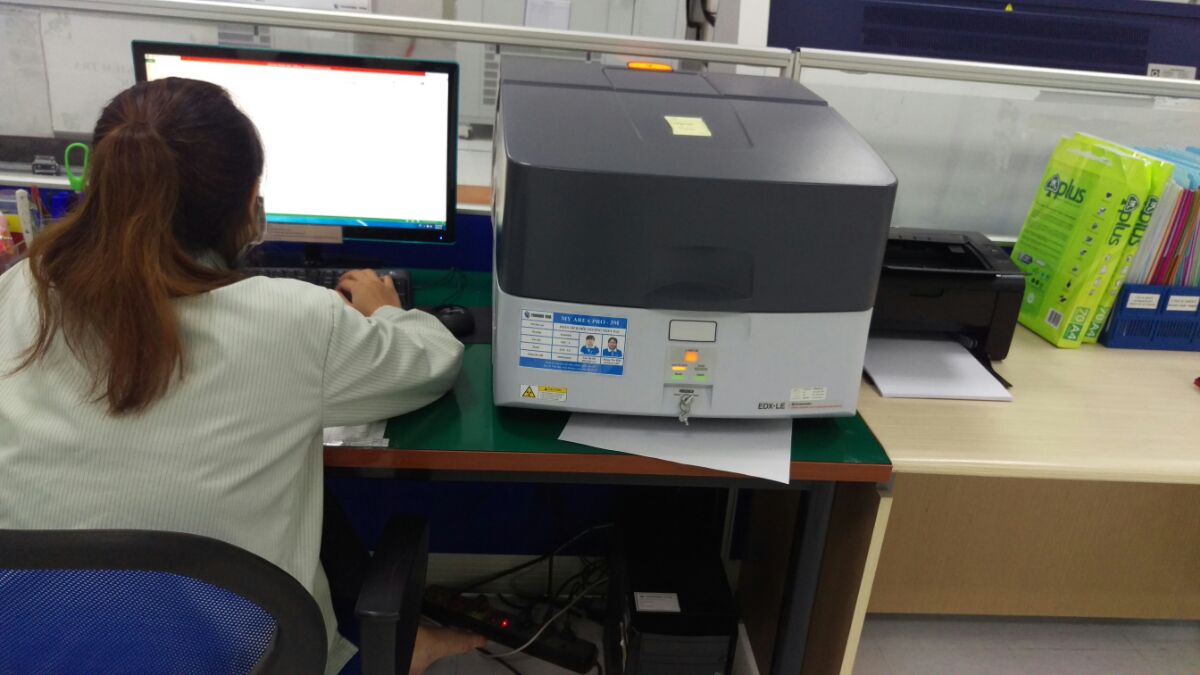 Source: ETA