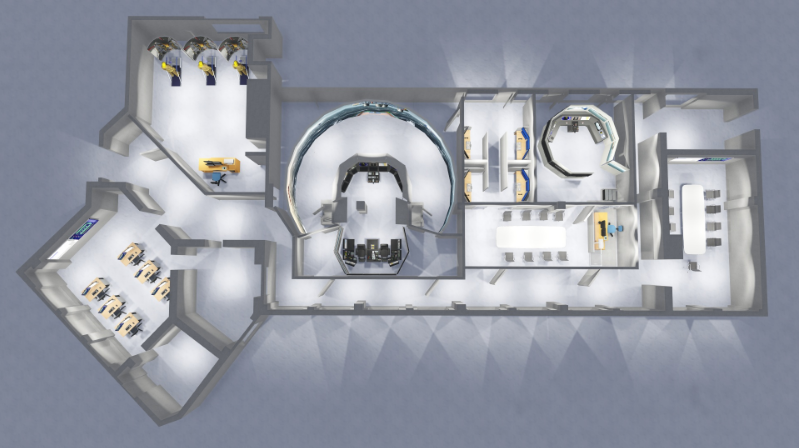 On the 6th of August 2016, the official opening ceremony for The Centre for Integrated Management and Monitoring of the Coastal Zone was inaugurated by Mr. Boyko Borisov, the Prime Minister of Bulgaria.
At the opening ceremony were present the Rector of the Academy, Commodore Prof. DSc Boyan Mednikarov and Deputy Chief of Educational and Scientific Activities, Captain Prof. Dr Kalin Kalinov. Among the official guests were parliament members from the Bulgarian government, representatives of other Bulgarian authorities, members of the military, ambassadors and representatives of the maritime industry.
Following the delivery of a NAUTIS Class A Full Mission Bridge Simulator and a RescueSim Incident Command Simulator in 2014, the Nikola Vaptsarov Naval Academy has selected VSTEP again to deliver and install a Liquid Cargo Handling Simulator with Instructor Station, a NAUTIS DNV Class A Full Mission Bridge Simulator (FMBS) with 240 FOV and a NI Accredited NAUTIS DP Class A FMBS with 180 FOV including instructor stations at the new simulation centre.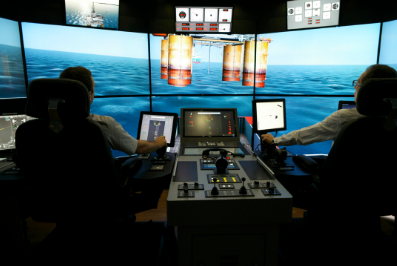 In addition to the DP and Full Mission Bridge Simulators, two NAUTIS DNV Class C Desktop Simulators and two NAUTIS Class C DP Simulators were purchased for training of its Naval and Merchant Marine students.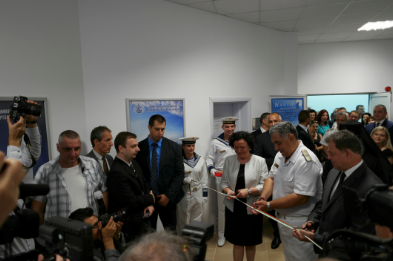 Apart from the simulators, VSTEP also developed an innovative tool called Live Data Module (LDM) to visualize the movements of real ships taken from an AIS system or any other objects such as oil spill, Man Over Board (MOB) or real weather sensor delivered conditions inside the simulator. It has been successfully implemented and works well in and around the port of Varna and the coast of Bulgaria in 3D in the simulators. With this tool, operators can take place on the bridge of each real ship virtually, and thanks to the realistic 3D modeling of the port and the coast, have a view in the simulator which closely matches the view on the real ship, converting the simulator into a powerful operation center. An extra advantage is that while in reality outside there could be dense fog, in the simulator the weather can be made clear. This virtual bridge view in the simulator can assist the Vessel Traffic Monitoring operators to better assist ships that approach the port, or ships that may be on a collision course with other ships.
About NVNA:
The Nikola Vaptsarov Naval Academy (NVNA) is a well-known historic technical and maritime educational institution in Bulgaria, established in 1881. With its illustrious history and traditions in training sea specialists, it is one of the symbols of Varna and Bulgaria in the world maritime community. At present, the Academy trains specialists for both Navy and merchant marine in all areas of maritime life.
About VSTEP:
VSTEP is an ISO 9001:2008 certified developer of simulators and virtual training software. VSTEP has several core product lines, focusing on simulator solutions for the civilian & military maritime industry (NAUTIS), virtual incident command simulators for first responders (RescueSim), simulators to prepare camera operators to identify suspect human behavior before a crime or terrorist attack (EyeObserve) and Crowd Control Simulators providing police commanders and training managers with an effective training tool for crowd-related incidents and demonstrations (Crowd Control Trainer)
Source: RSI