SMX-1000Plus is inspection device defect of board and electronic component by X-ray with non-destructive surface. The instrument operate simple with the sealed X-ray tube micrometer and detector type FPD help to display image very sharp.
SMX-1000Plus have many convenient functions help operator variations in samplings:
- Step feed, Teaching.
- Preset Functions for Image Conditions.
- Panorama Function.
- Thumbnail View.
East West Industries Viet Nam use only the function Teaching in the check product. The speci­cations of SMX-1000Plus:
- Spatial Resolution: 5µm. Magnification: 8x – 161x.
- Distortion-Free images, wide contrast range. Detector type FPD display one million imge point.
- Maximum detector inclination 600.
- Maximum sample size: 570 x 670 x 80mm. Stroke: 520 x 620mm.
The options:
- Rotating/Tilting unit.
- Operation boxes.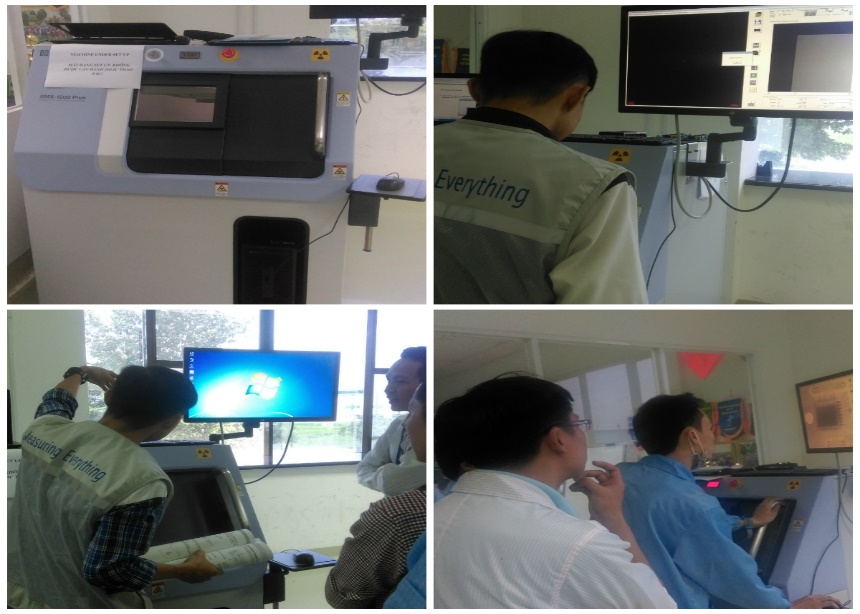 Source: TECOTEC HCM