From 24 to 25 January 2016, at the new office in Hanoi, Tecotec staffs have combined with GWInstek expert to organize the workshop "Introduction to the electrical measuring products of GWinstek". The participants are research institutes, factories, trading company in the field of electricity in Hanoi.
GWinstek founded in Taiwan on 1975, GWinstek is a multinational company dedicated in developing, manufacturing and marketing its Test & Measurement instruments and delivering them into the global market. With 40 years of construction and development GWinstek had been in a lot of countries such as the US, China, Japan, Korea ... Realizing the growing economy - industries in Vietnam, GWinstek has desire to participate in the Vietnam market.
In the workshop, GWinstek introduced to distributors about main product lines include: Oscilloscopes, spectrum analyzers, signal sources, Power supplies, Basic T & M instrument. Specially, the oscilloscope GDS-1000-U Series is the best seller in worldwide market and in Vietnam.
GWinstek expert also brought the demo device to Tecotec engineers and the distributor can experience their products.
Below is some photos from the workshop: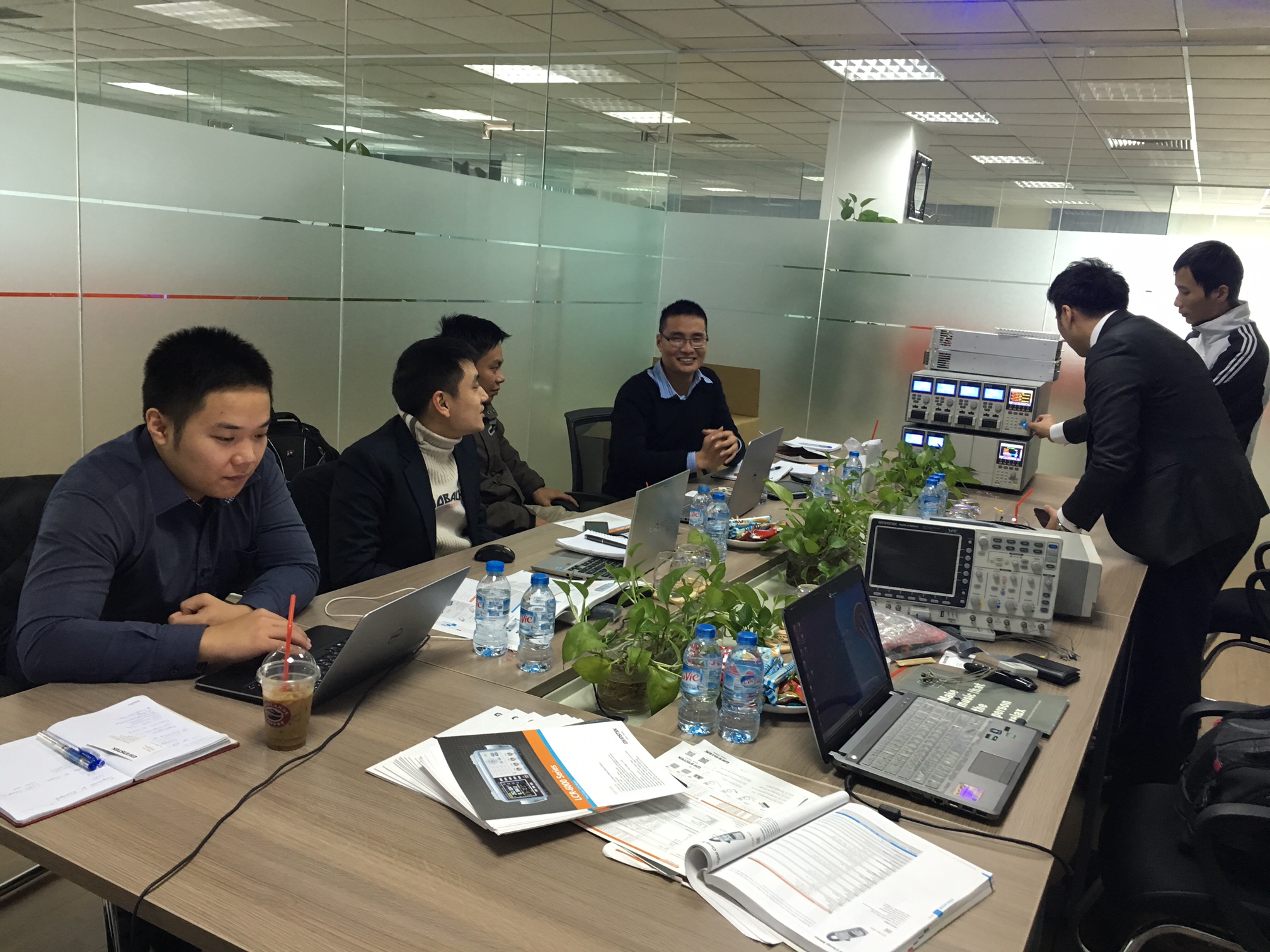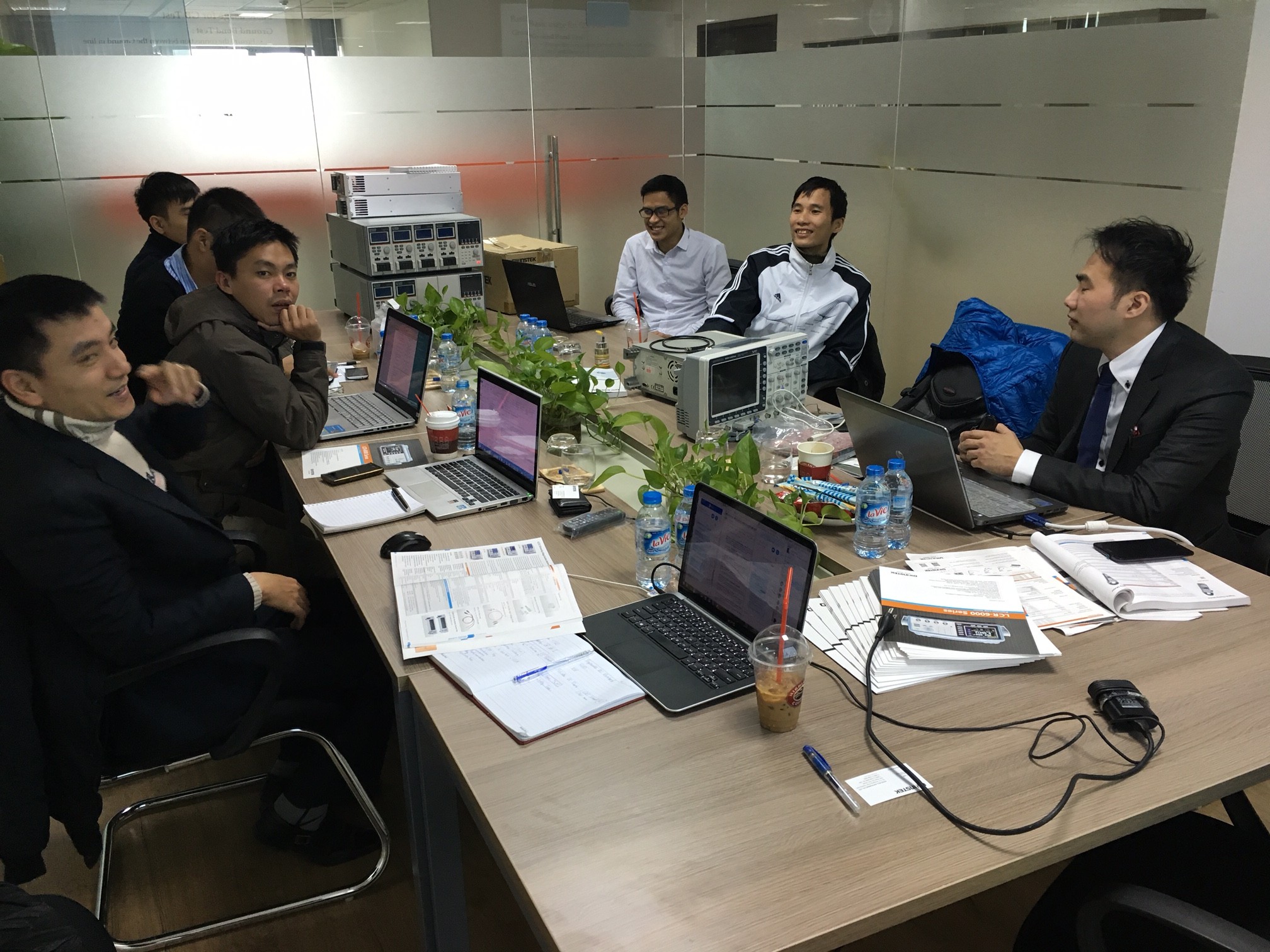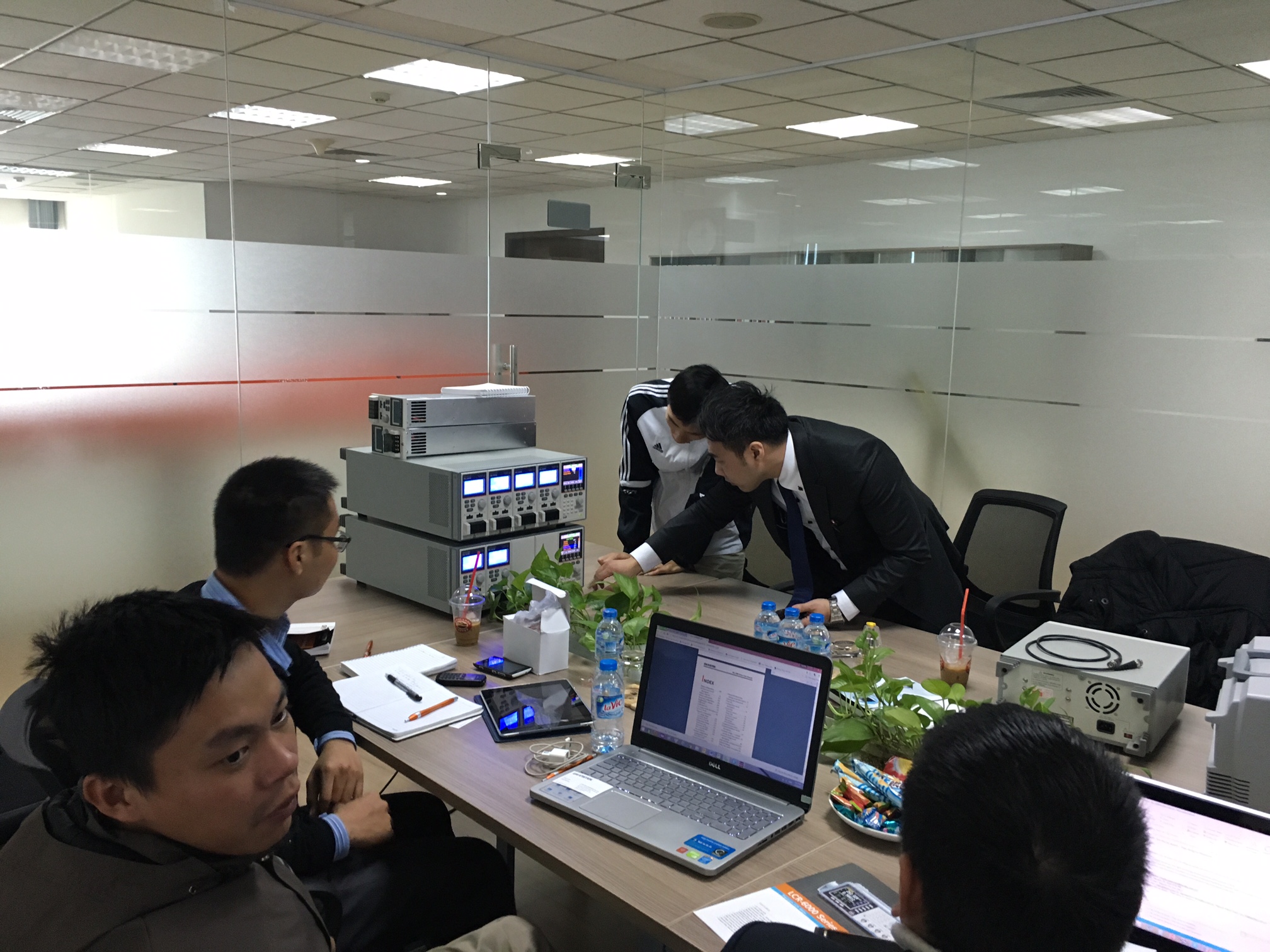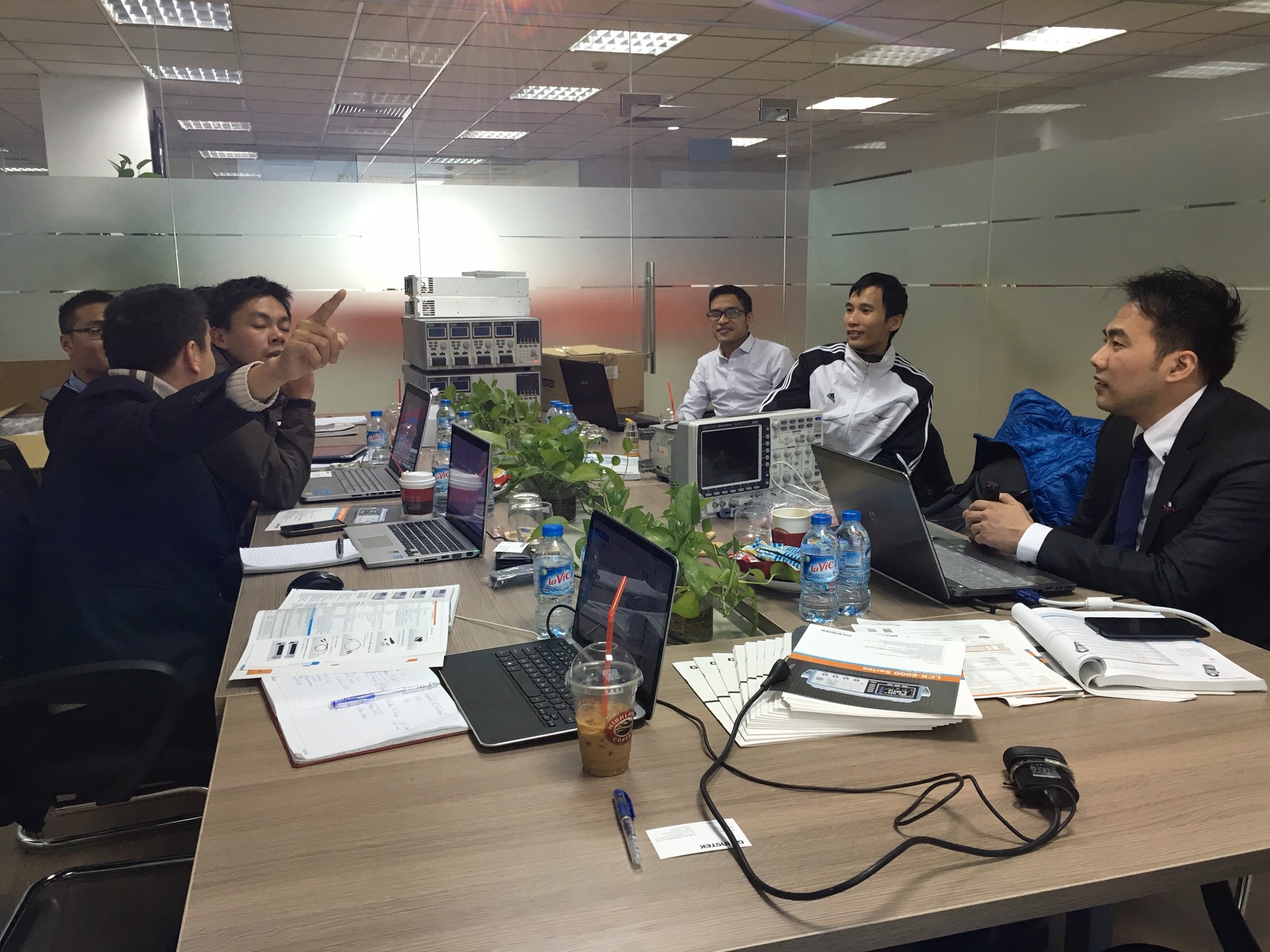 Source: EMC