End of the year 2016, Shimadzu has launched a new product line with the advantages and features unmatched in the previous series.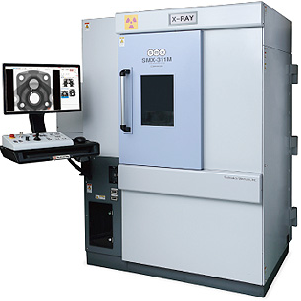 Microfocus X-Ray Inspection System SMX-311M / SMX-311M-P
After producing, product quality inspection before transferring to customers is very essential and important. Shimadzu's SMX machine will help users check the defects as voids and foreign matter inside products without destroying it.
The microfocus X-ray unit ensures that clear f­luoroscopic images can be obtained with minimal blur. An optional high output unit (150‑kV output) is also available for applications where 130‑kV is insufficient, such as inspection of thick materials.
Minifocus X-Ray Inspection System FI-311M / FI-311M-P
Depending on the configuration selected, the system can be used for a wide variety of applications, from observing the interior of low-density materials to inspecting thick materials.
By using the X-ray unit with a 0.1‑mm focus in combination with the ­at panel detector, the system can obtain clearer images than previous Shimadzu models.
Freely Confi­gurable
Systems can be configured with the best X-ray unit and detector for the customer's specific inspection needs.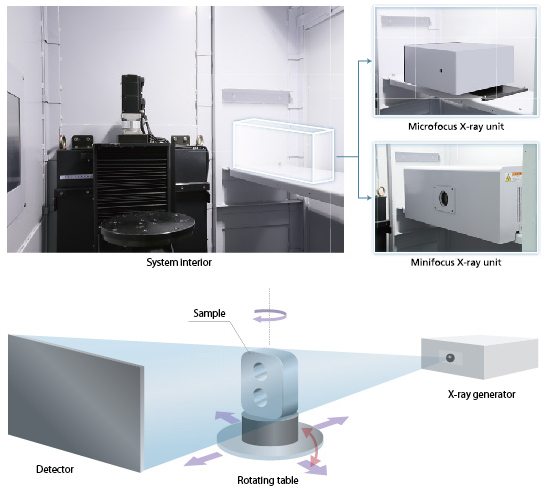 Clear Images
In combination with Shimadzu's proprietary image processing software (ImageXpector-Pro), clear images can be obtained, with no distortion or uneven brightness.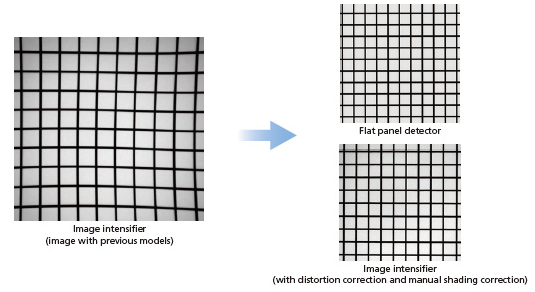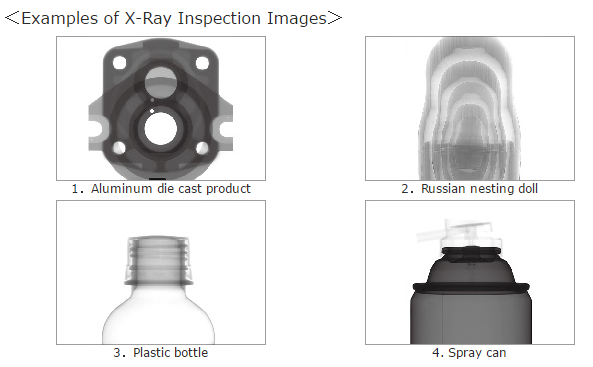 Simple Operation
Fluoroscopic images can be easily obtained by simply using the operation box or mouse to perform operations, whichever is better suited to the given work environment.
Thanks to the 23-inch monitor, samples can be inspected more easily via a large fl­uoroscopy window.
Wide 23-Inch Monitor
The monitor arm can be used to freely adjust the operator console and monitor positions according to operator preferences.
The operation box is designed to facilitate ease-of-use.
Simple Navigation Interface
Thanks to the simple, easy-to-grasp functional layout, intended operations can be performed without any hesitation.
Saved images can be displayed as thumbnails for comparison with fl­uoroscopic images during inspections.
Quick Measurement Functions
Simply click two or three points to measure the distance between two points, an angle, or a radius of curvature.
High Performance
Top-of-the-Line Models Offer Excellent Inspection Ef­ficiency
Teaching Function Improves Work Effi­ciency (Model: SMX-311MP)
Using the function to move the table to preregistered positions enables repeated inspections of samples of the same type to be automated, signifi­cantly increasing inspection ef­ficiency.
When positioning the table, different X-ray exposure and observation parameters (such as image integration and brightness/contrast correction settings) can be registered for each of the multiple inspection positions.
Automatically Moves to Series of Preregistered Positions

Automatically Displays Fluoroscopy Images Using Parameters Registered for Each Position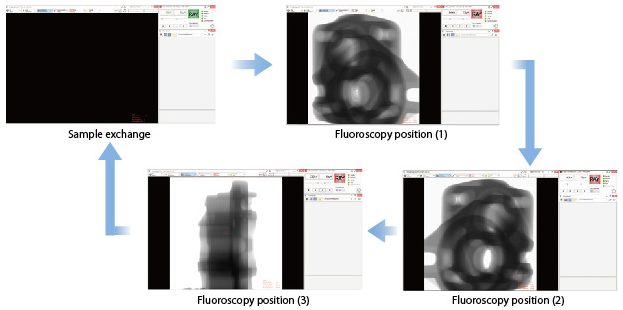 This frees the operator to concentrate on observing images, which is perfect for repetitive inspections.
Note: The teaching function must be specifi­ed when ordering the system. Teaching functionality cannot be added after the system is purchased.
Automatic Detection Function (Model: SMX-311MP)
Adding the optional automatic detection function allows automatic detection of voids and foreign matter within fluoroscopic images, thus further contributing to labor savings.
Eliminates Operator Detection Judgment Errors by Registering Detection Criteria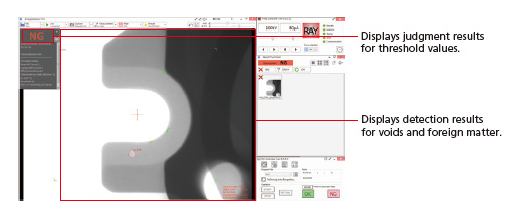 The above features are unmatched in Shimadzu's previous series, marks a giant step forward in helping to automate processes in the factory, increase the accuracy of quality inspection as well as reducing labor so than before.
According to this article, we can see that Shimadzu's SMX311 is a great tool for the evaluation process, product quality inspection, has wide applications in many industries such as electronics, mechanics with many different types of materials.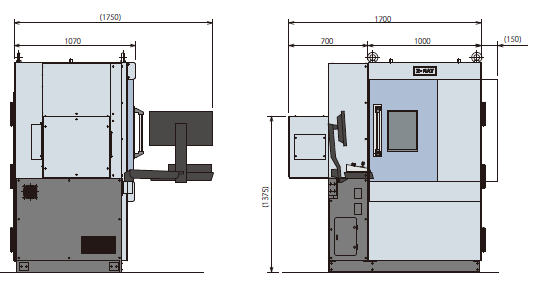 Source: ETA