TECOTEC has been completed hand over, installation and operating training of EDX-LE X-ray fluorescence spectrophotometer for DYT Vina Co., Ltd in Van Trung Industrial Park, Viet Yen, Bac Giang, Vietnam.
DYT Vina is a 100% Korean invested enterprise established in 2014, specializing in manufacturing and distributing electronic adhesive tape, mobile film screen protector for Samsung, LG and other vendors.
With the strict control of the quality of products from Samsung, LG and other partners, DYT Vina has invested in and built a quality management department. The presence of EDX-LE X-ray fluorescence spectrometer will give DYT Vina more confidence in product quality control processes, especially the analysis of hazardous substances according to RoHS such as Cd, Pb, Hg, Br, Cr, Sb, Cl, Sn, S ...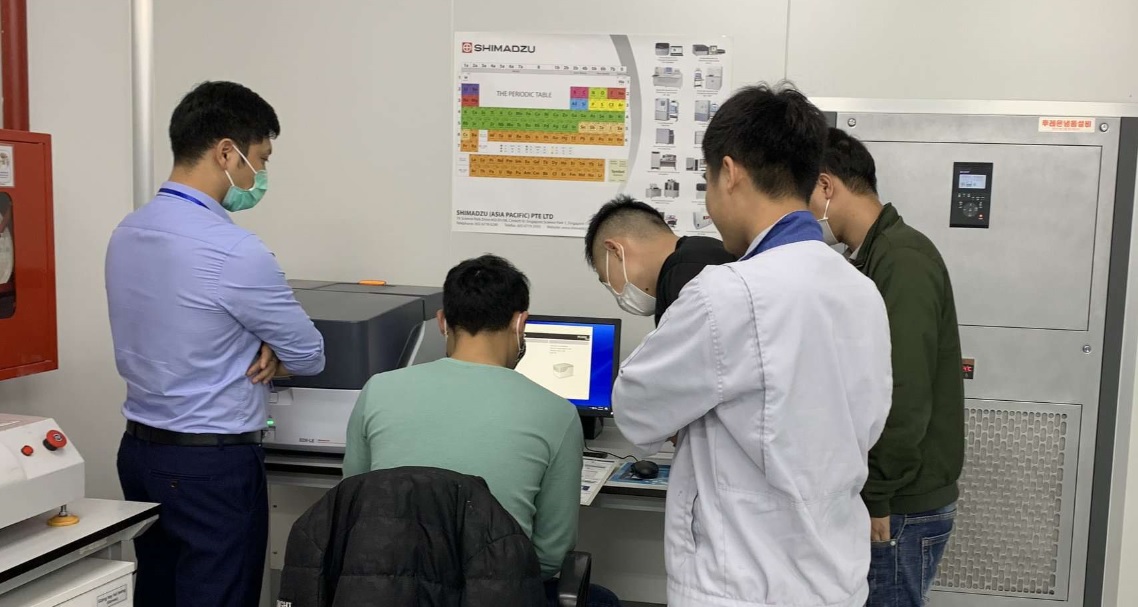 EDX-LE X-ray Energy dispersive X-ray Fluorescence spectrometer has prominent features such as: measuring of hazardous elements under RoHS / ELV, high sensitivity SSD detector, which can detect elements at low concentrations, high resolution ... With the above functions, EDX-LE is evaluated to meet the requirements in the measuring of hazardous elements. In addition, the EDX-LE software is designed very user-friendly to help operators easily understand how to use the machine without much time or experience.
With these advantages and the timely and prompt technical support of TECOTEC engineers, EDX-LE machine will certainly make a positive contribution in controlling product quality and enhancing the efficiency of production and business activities of DYT Vina.
Source: ETA