TECOTEC engineer delivered and installed the X-ray Fluorescence spectrometer EDX-LE at Vietnam Tabuchi Electric – Dai Dong Industrial Zone, Hoan Son, Tien Du, Bac Ninh.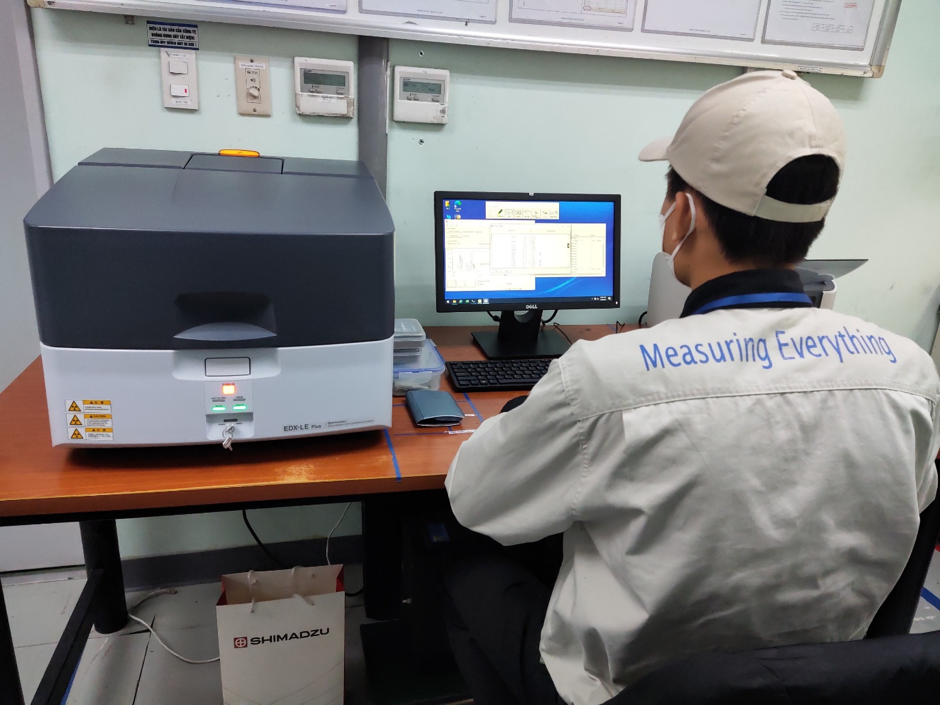 Tabuchi Electric is a company from Japan, manufacturing transformers and reactors supplying products for household electrical appliances, automative and energy industrial. Products of company meet high quality requirements and environmental management systems according to RoHS standards.
With the trust of Shimadzu product and the prestige of TECOTEC Group, Tabuchi has been using EDX-720 machine to control RoHS standard. At present, Tabuchi Electric decided to continue investing in the EDX-LE Plus machine to meet production needs.
- High sensitivity with SDD detector, shorten analysis time.
- Detector is cooled by electronic, do not use liquid nitrogen.
- Pcedx-Navi software is easy to operate. Windows 10 compatible.
- Easy connection to computer via USB
- EDX machine allows non-destructive analysis of samples both for qualitative and quantitative.
- Furthermore, as pretreatment is very simple compared to other analytical methods, rapid analysis is one of big features of X-ray fluorescence spectrometers.
The efficiency of the X-ray machine has proven its superior features over the years, especially the EDX-LE Plus model with the above-mentioned outstanding advantages will definitely become the important machine in optimizing the efficiency of the production line at Tabuchi Electric.
TECOTEC Group is always ready to bring appropriate equipment and technical solutions, to meet the needs of quality control and improvement in the production and business processes of customers.
Source: ETA