As part of the preparation for the operation of the new factory, Nidec Chaun Choung has invested in Shimadzu's EDX-7000 X-ray fluorescence spectrometer system distributed by TECOTEC in Vietnam.
Nidec Chaun Choung Vietnam Co., Ltd. under NIDEC Group was established in 2020 in Hoa Lac Hi-Tech Park, specializing in manufacturing heat pipes, cooling modules. EDX-7000 plays an important role in controling product quality, especially RoHS hazardous substances. The EDX-7000 is also being used for all member companies of NIDEC Group.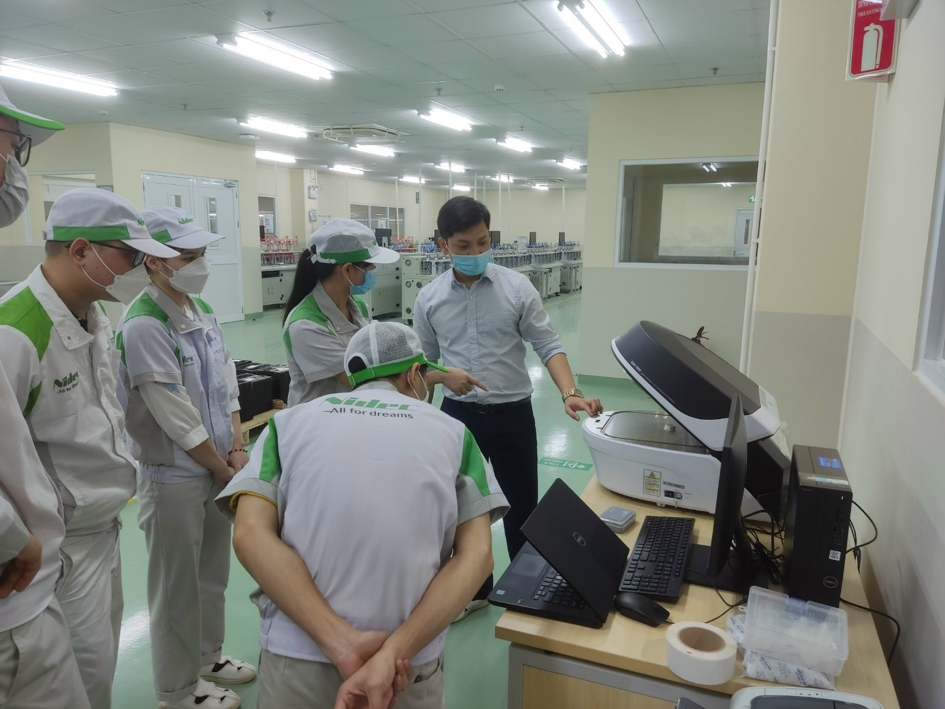 TECOTEC's engineering team has installed and transferred technology to Chaun Choung's employees, ensuring that all the company's machine operators can use the equipment most effectively.
EDX-7000 is able to analyze fast, high resolution, user-friendly software interface, compact and modern design, and especially without using liquid nitrogen for cooling.
In addition to RoHS analysis, the EDX-7000 has many advanced applications such as measuring in vacuum, measuring in He atmosphere, measuring of 12 sample positions and measuring of impurities with small size of Collimator.
With these advantages, Tecotec Group is confident that the EDX-7000 will fully meet the requirements of product quality management of Nidec Chaun Choung Vietnam as well as it will support to improve the efficiency of the production line.
Source: ETA