Rotterdam, 9 January 2018 – The joint project with DAMEN Shipyards and Alphatron Marine passed the first phase of delivery. The Full Mission Bridge Simulator built for the Royal Bahamas Defense Force (RBDF) passed the Factory Acceptance Test with flying colors.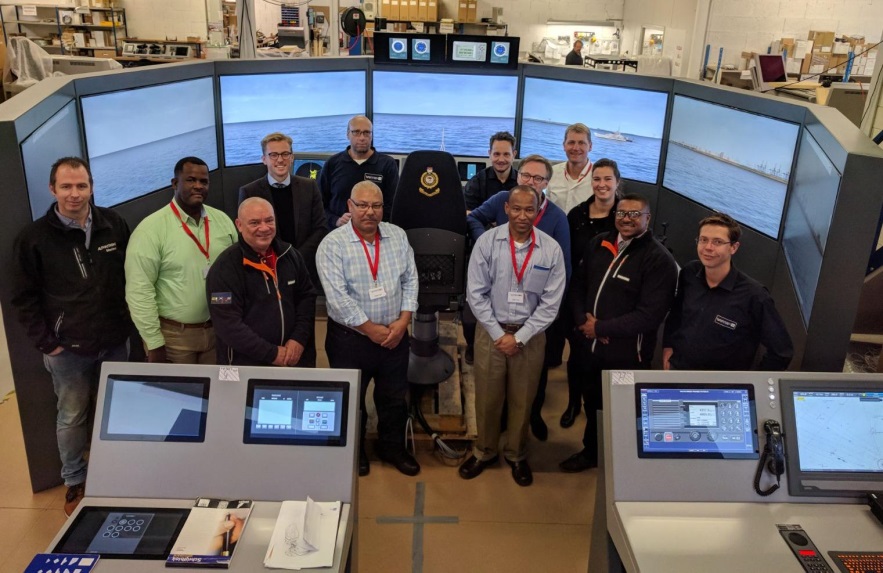 This prestigious project has its challenges. The bridge of this simulator had to be identical to four different DAMEN vessels. This meant a challenge in front of Alphatron and VSTEP. A changeable steering console with touch screen panels became the solution without losing the ease of use as key value.
"This is an unique solution, with a result that we are very proud of. It is great to hear that the RBDF Captain immediately recognizes his own vessel. The vessel characteristics are physically present." – said Bert Tuijl, VSTEP's Delivery Engineer and Master Mariner. During Maritime Simulator training realism is key for a successful result.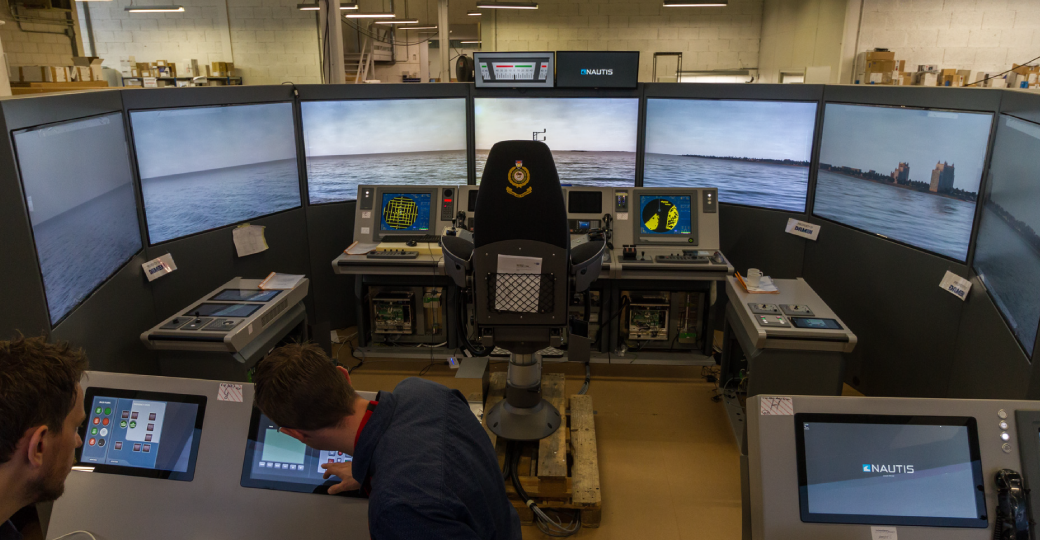 Steve Claes (Hydrodynamics expert at VSTEP) explains: "Based on drawings and Sea trials we made the first iteration of the ship models. After we finished the first iteration we tested the vessel behavior together with Captains of DAMEN Shipyard. During this test we fine-tuned these models by testing them in all possible weather and water conditions. At the end of the day we had validated vessels that behave like they would do in real-life. The moment a captain gets into his 'own' ship seat, we always feel a little nervous. But after the Captain has tested the vessel (with a mooring operation, some sailing in shallow water and an emergency stop), we received a big compliment. The ship sails exactly like his own ship.
Source: RSI