Bus systems are of increasing importance in building automation. ELABO Trainings system has developed a high-quality training system for vocational and further education and qualification of skilled workers which is suitable for imparting the fundamentals of this topic as well as the knowledge for handling complex systems.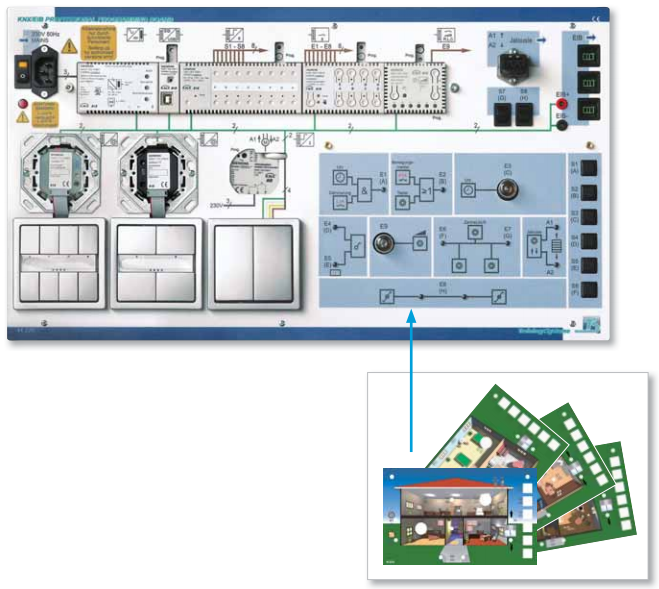 The KNX/EIB training system is equipped with a great variety of common components providing not only the basic functions, but also current functions of modern technology. They include among others:
Staircase controls
Light scenes
Dimming
Blind control
Shutter control
Logical operations
KNX programming environment
PC visualizations can nowadays be found in a lot of functional buildings. The training of their use and above all their programming has therefore become quite important. Reason enough for ELABOTrainingssysteme to offer an advanced visualization software as a project.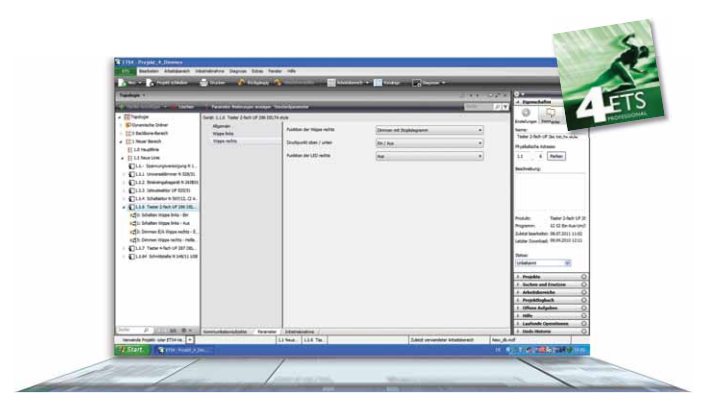 The ETS4.x is a software that is required for projecting and programming the bus participants. The program components are started from an interface.
For programming the bus participants, the product database of the individual manufacturers is also required. The actual possibilities for programming are given in the manufacturer databases.
Feature:
Configuration and commissioning automation solutions in residential and functional buildings
Functions for resetting and restoring
Full drag & drop functionality
Editing feature within the working window
Clear display of the parameters
Connection with the bus via USB interface, network or internet
Reports for project documentation
Administration of different project databases
Source: TECOTEC Da Nang