In 10/2018, Tecotec Group has maintained the EDX-LE X-ray fluorescence spectrometer for Kanepackage Vietnam (Thang Long Industrial Park, Dong Anh, Hanoi)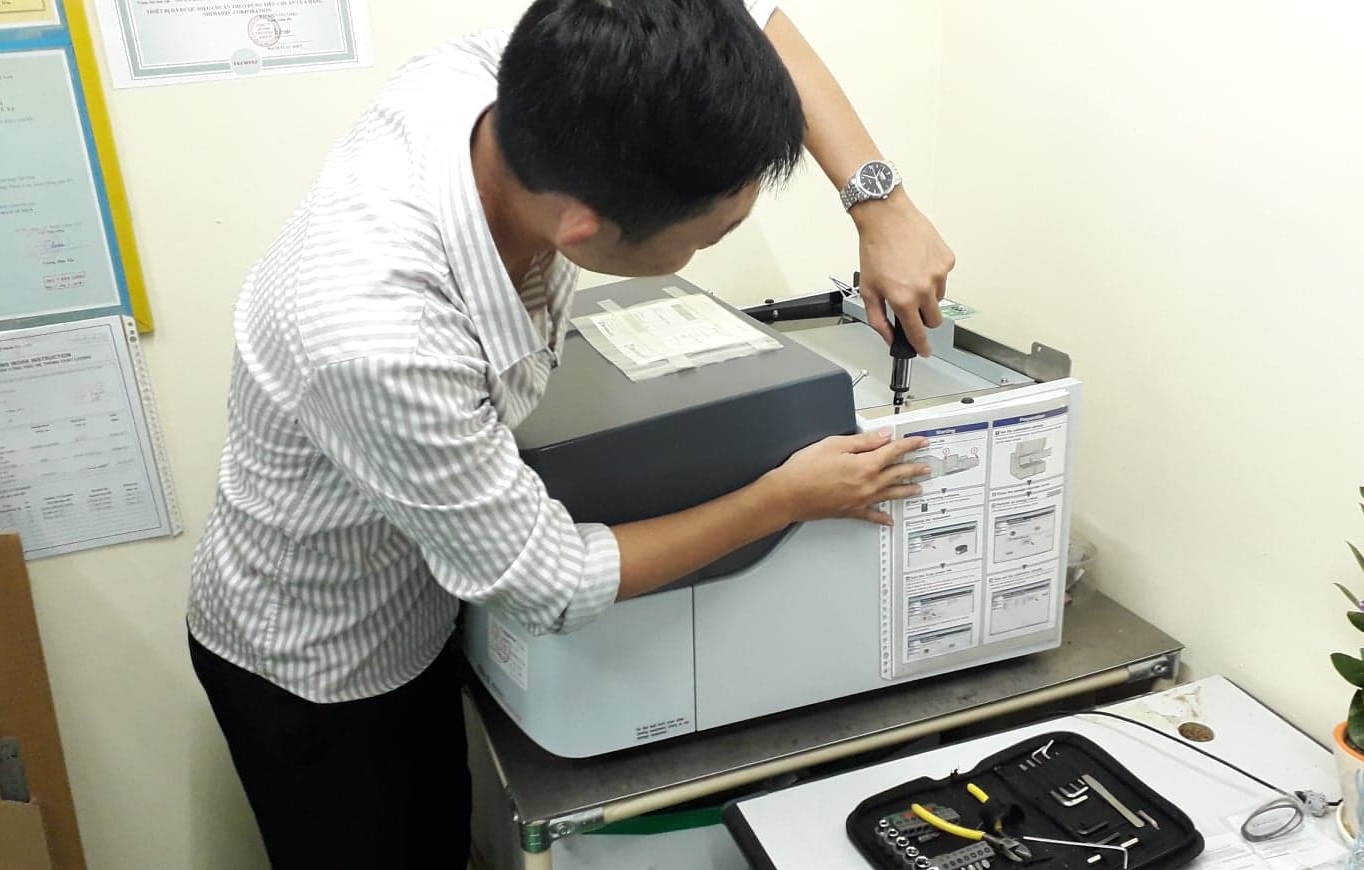 Kanepackage Vietnam Co., Ltd. is a global packaging company specializing in manufacturing and supplying packaging and packaging solutions for well-known companies such as Canon, Sony, Panasonic, Hoya, Denso. Therefore, its product has to satisfy the quality requirements and environmental management systems.
With the trust of Kanepackage, the EDX-LE machine was installed by Tecotec in 2016 and had carried out annual calibration maintenance to ensure accurate and reliable operation.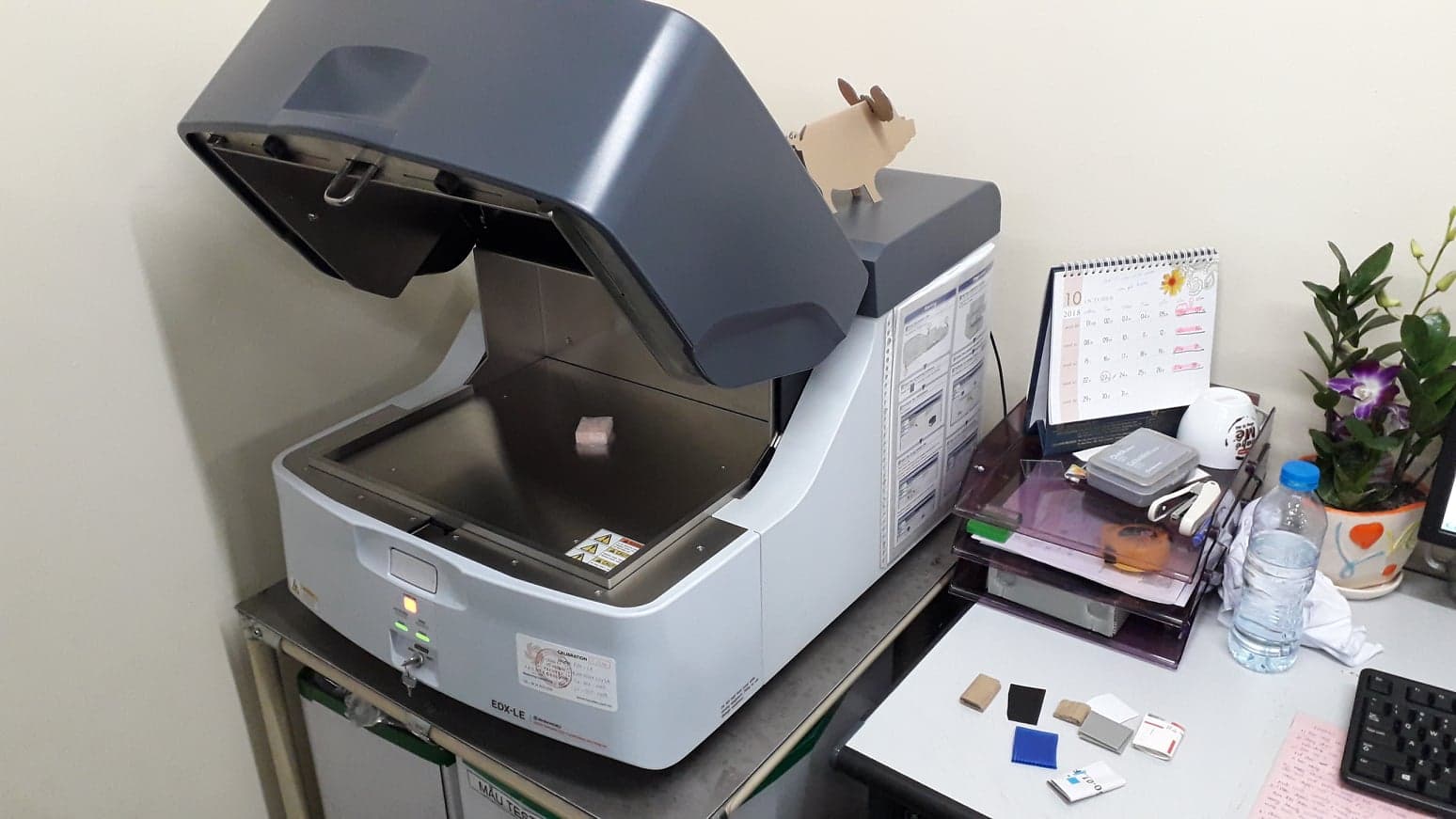 Preventive maintenance work performed by Tecotec includes the following main items:
Maintaining the inside of the machine: cleaning the machine chamber and cleaning of risk parts such as circuit boards, sensors, connectors. Grease moving parts to ensure continuous operation in the following year.
Replacement of consumable part according to Shimadzu's recommendation: the shutter filter/collimator belt and sample fall prevention cover. These parts often run in hard condition during operation, although their value ​​are little but affect to machine operation efficiency directly, so it is highly recommended to replace them when perform preventive maintenance.
Also record the machine parameter, diagnose the machine status. If there is any potential risk, it would be shown out in machine parameters so customer can plan repair or replacement to prevent any sudden interruption.
Machine calibration according to Shimadzu standard procedure.
Preventive maintenance package also supply free-of-charge technical support up to 4 times within 1 year. If customer requires engineer support, Tecotec will respond promptly.
Preventive maintenance package perform by Tecotec is an important service for machine usage / machine management to make customer EDX durabe, accurate and reliable work.
Source: ETA