TECOTEC handed over, installed and trained the operation of EDX-LE X-ray fluorescence spectrophotometer for Vin-Ace Technology Co., Ltd., a joint venture between Vingroup and ACE Technology.
Vin-Ace was established with the goal of manufacturing electronic components and communication equipment. These components and equipment can be used for the VinSmart factory to manufacture phones and televisions. This helps VinSmart to be more active in the production line.
The EDX-LE fluorescence spectrometer has been selected by Vinfast and VinSmart for their product quality control process and currently plays an important and indispensable role in quality management. Therefore, EDX-LE continues to be selected for Vin-Ace with the same tasks as VinSmart and Vinfast.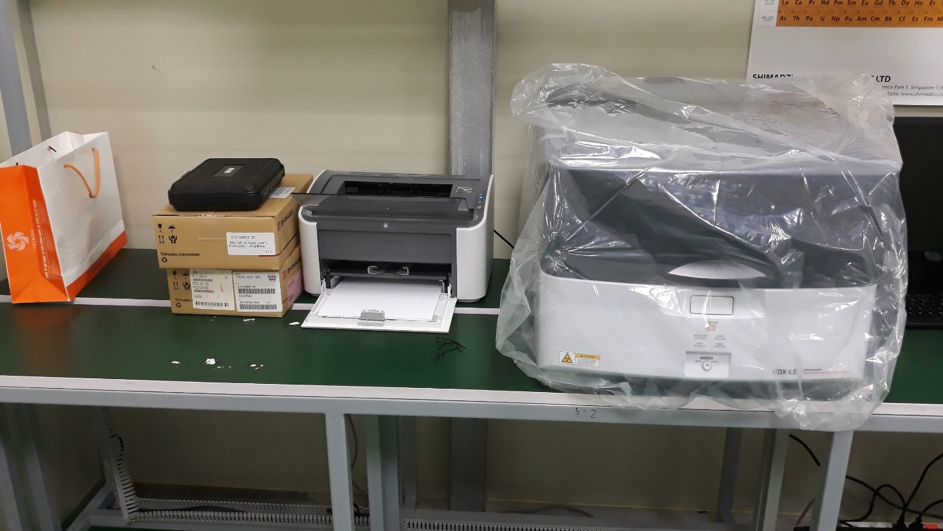 EDX-LE uses energy scattering methods, allows testing of hazardous elements according to RoHS/ELV standards, qualitative and quantitative analysis of elements from 13Al to 92U in solids, liquid and powder samples. Some of the outstanding features of EDX-LE included: Screening software automatically selects materials before measuring, automatic Aging if the machine is not working for a long time, Si- PIN Detector, CCD Camera allows observing the sample position in the measuring chamber, no need of nitrogen cooling, safety interlocking system against radioactive leakage.
With the presence of the EDX-LE X in the production line, Vin-Ace products will surely meet the increasingly stringent standards for quality and safety.
With the trust of our customers, TECOTEC Group commits for developing professional solutions and services to accompany with the enterprises in the process of production and development.
Source: ETA