December - 2018, TECOTEC engineers handed over and installed Micro-focus X-ray inspection system SMX-1000Plus for Vietnam Toyo Denso.
The SMX-1000Plus is designed by Shimadzu - Japan with the following features:
Non-destructive inspection with high magnification for electronic components such as high density PCB (PCB), BGA, CPS, or LSI.
The Flat Panel Detector produces clear, distortion-free images and can work at an optimum 60° angle.
It is possible to measure the diameter and porosity of BGA, measure the surface area ratio, measure the length, wire flow ratio, …
Automatic functions such as Step feed, Teaching function.
User friendly interface, easy to use for operators
Vietnam Toyo Denso Company Limited (VNTEC) - Member of Toyo Denso Group, is a 100% Japanese-owned enterprise established in 2007, based in Nam Sach Industrial Park, Hai Duong. Toyo Denso Group produces spare parts and motorcycles with many factories in Japan, USA, Thailand, Indonesia, China established company in Vietnam to meet the increasing demand for the market. This is the place where the production of electronic components for cars and motorbikes is provided to the main customers is Honda in global, so quality control of input materials and output parts is extremely important.
With the superior features, the SMX-1000Plus is completely appropriate not only for Toyo Denso but also for many other companies which produces similar products.
Below are some pictures of the installation and operational training of SMX-1000Plus at Vietnam Toyo Denso.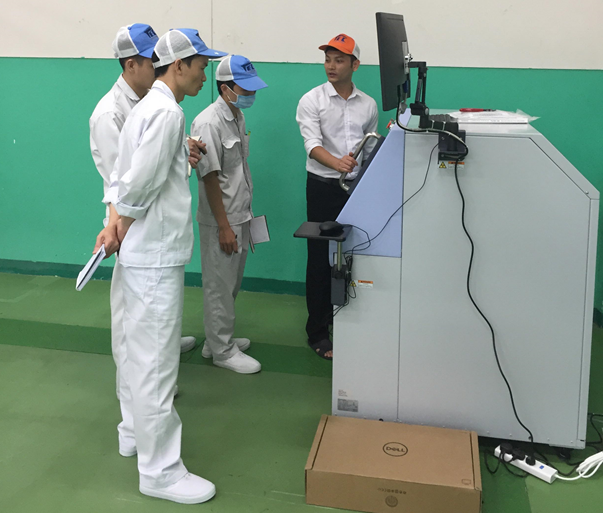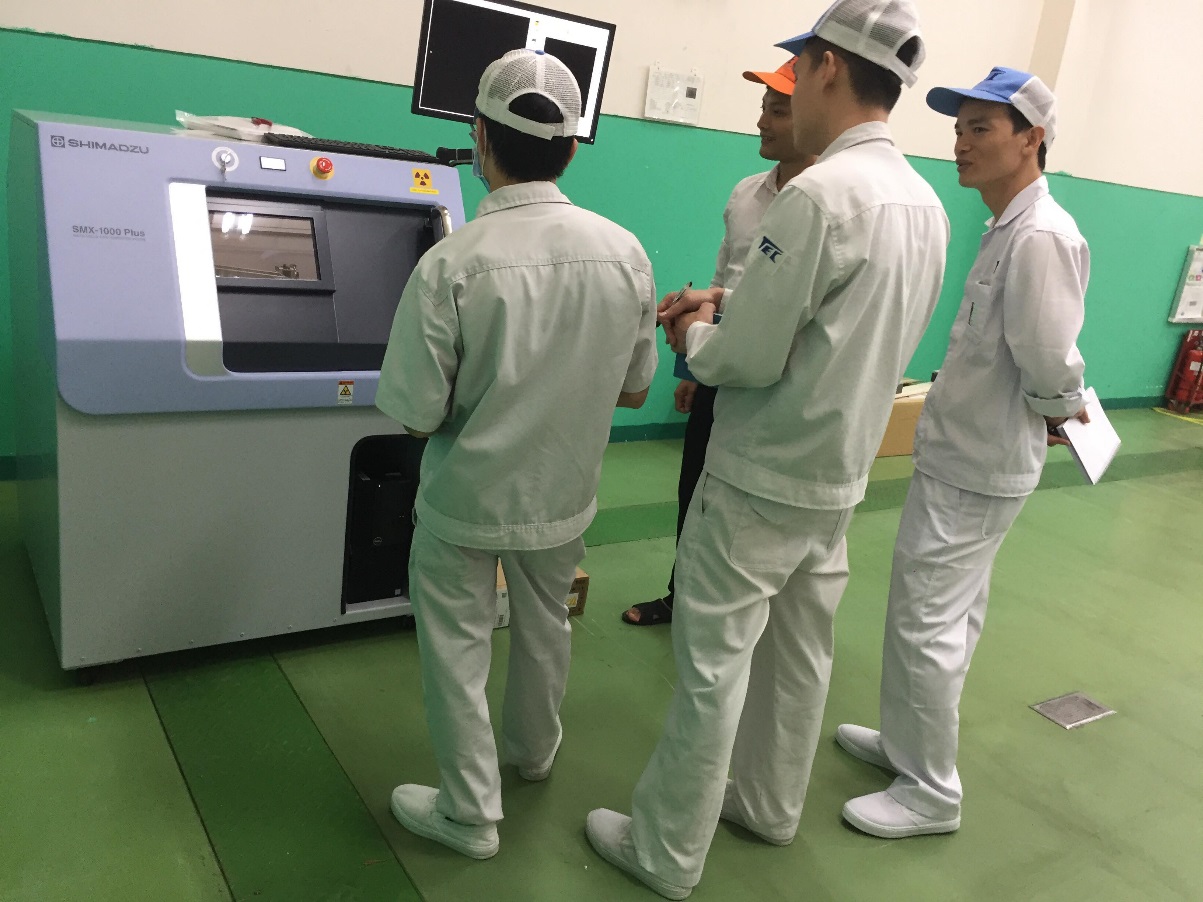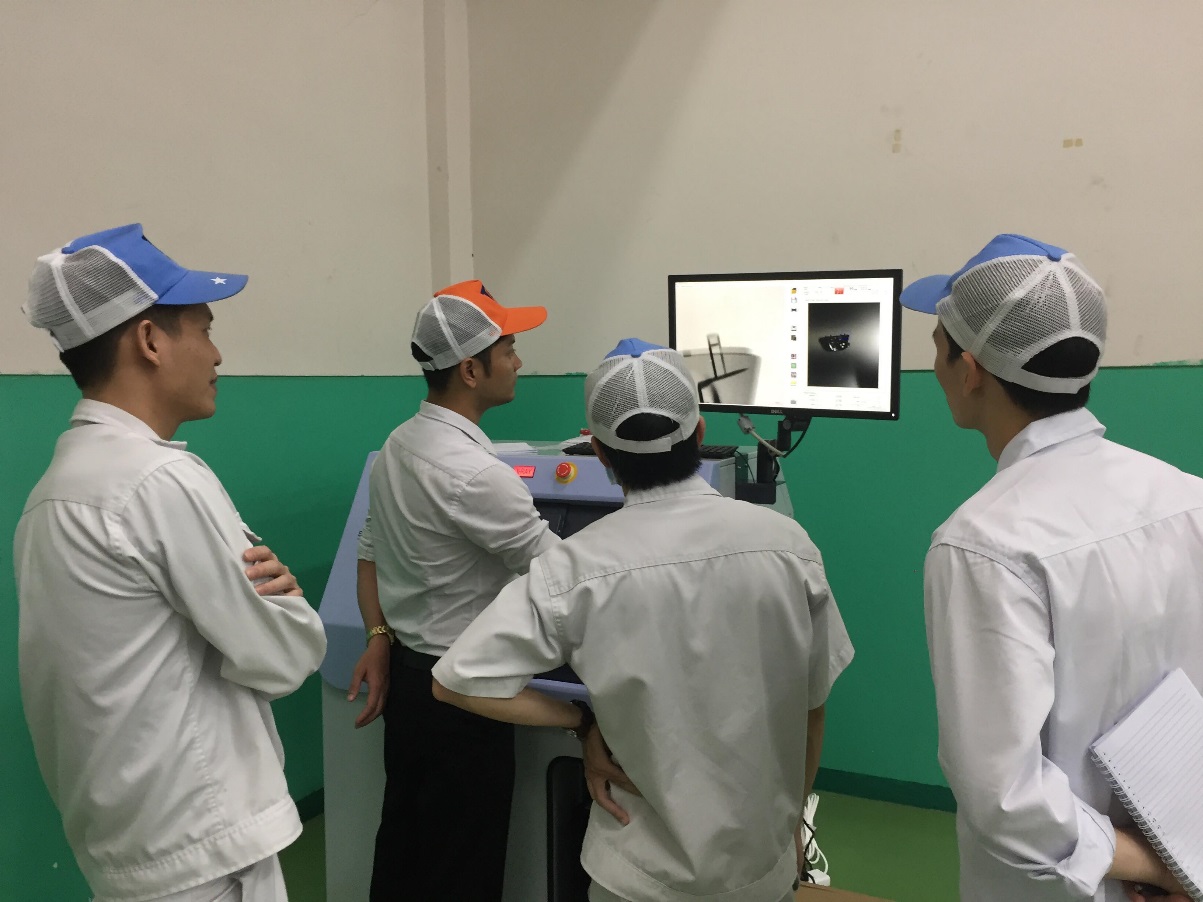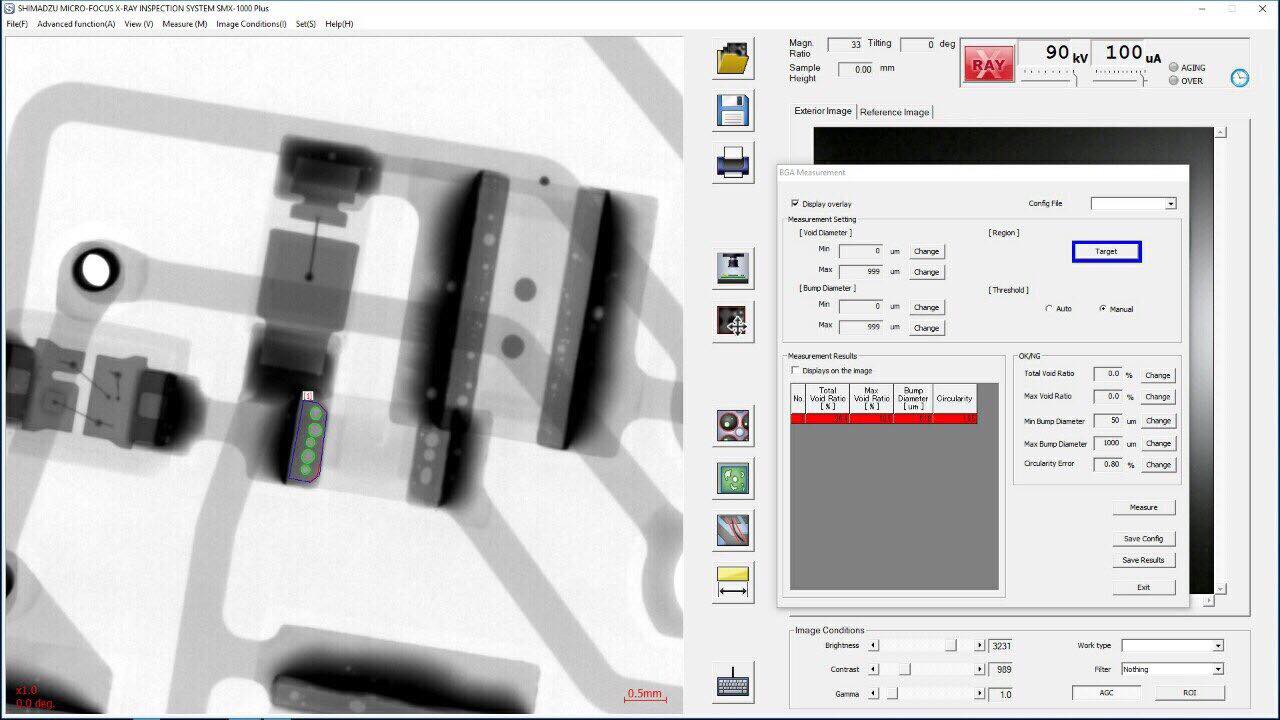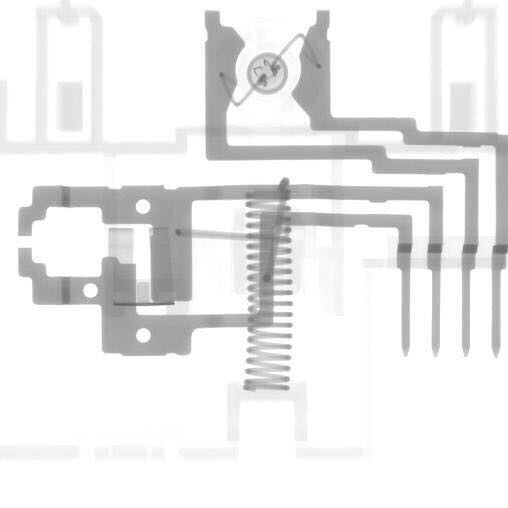 Source: ETA