TECOTEC Group has delivered the PDA-7000 optical emission spectrometer for Vietnam-Japan Power Systems Company Limited (VJPS), an enterprise operating in the field of manufacturing and supplying equipment for power lines, power stations, etc.
Despite the short time of operation, Viet Nhat - VJPS Electrical System Company Limited has proved its strength in the field of manufacturing and supplying equipment for transmission lines, power stations and power plants. VJPS needs machines which are capable of quantitative analysis from trace elements to major elements in alloys and ingots such as iron, aluminum, copper and lead. , magnesium, tin, zinc ...
To meet that need, VJPS has selected the PDA-7000, an optical emission spectrometer developed by Shimadzu-Japan, which is exclusively distributed by TECOTEC Group. The machine is used to control the quality of materials, finished products in the ferrous and non-ferrous metal industry. The PDA-7000 has a number of outstanding features and advantages, including the ability to quickly and accurately identify multiple metal elements, high performance, excellent hardware quality and an user- friendly inerface which makes it easy to operate.
With many outstanding features, the PDA-700 optical emission spectrometer of TECOTECT Group was was not only handled and installed by TECOTEC Group for Viet Nhat Power System Company Limited but also being used by as an essential equipment for many other companies.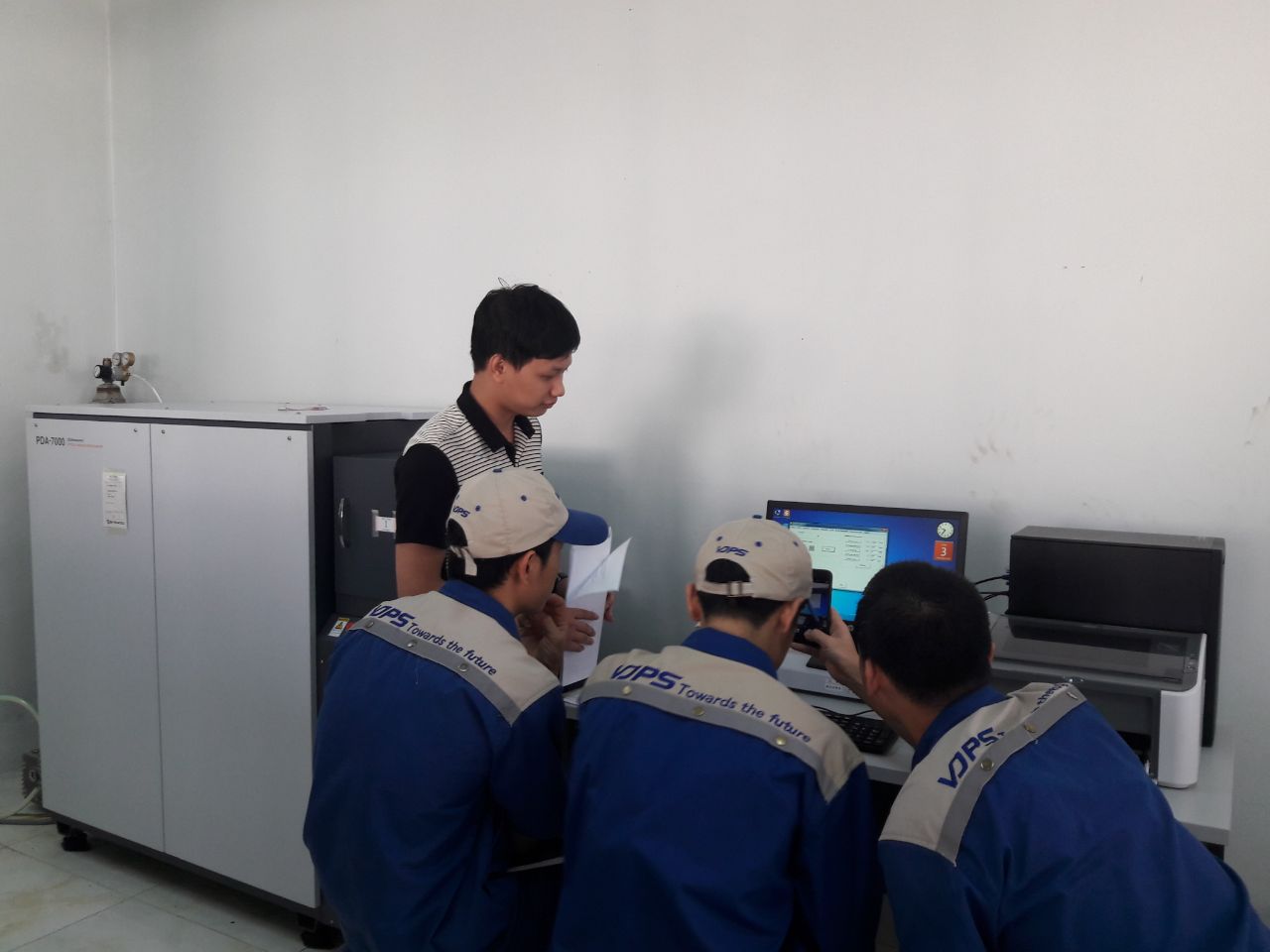 Source: ETA