TECOTEC completed the installation and technical transfer an EDX-LE Plus X-ray fluorescence spectrometry for Welco Technology Vietnam Co., Ltd, An Phat Complex IP, Hai Duong Province.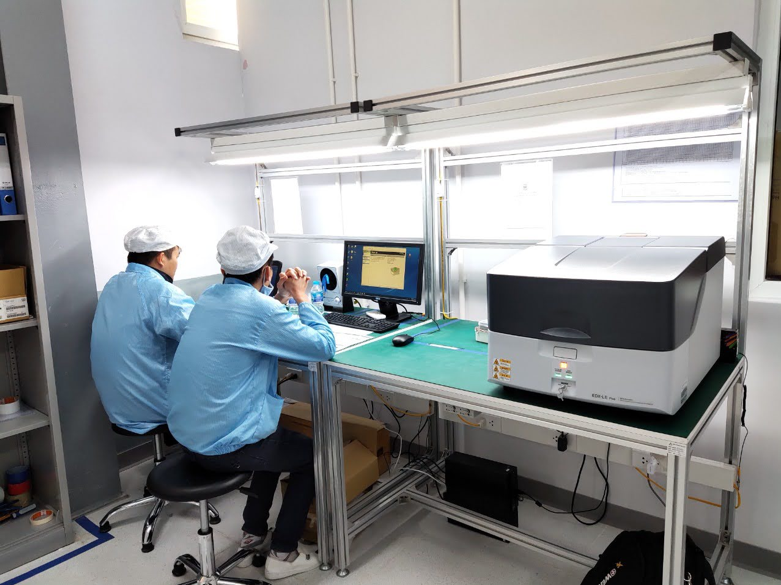 Main business areas of the company are electronic components (SMT components) for smartphone, computers... Welco Technology Vietnam was certified with ISO 9001:2008 and ISO 14001:2004 for it's quality and environment management systems. Therefore, the content of hazardous elements in products is very important factors to evaluate product quality.
EDX-LE Plus is X-ray fluorescence spectrometer made by Shimadzu-Japan, some of EDX-LE Plus's properties:
Screening of RoHS/ELV and Supports Various Applications.
High Sensitivity with SDD Detector − so it can measure the 5 elements restricted by RoHS directive faster than the EDX-LE.
Equipped with the Easy to Operate Software Optimal for Screening, Suitable Even for the First-Time User, compatible with Windows 10 (32-bit or 64-bit). This model is equipped with easy to operate software (PCEDX-Navi), which is optimal for screening for hazardous elements specified by the RoHS/ELV directives. The number of mouse clicks required has been substantially reduced in comparison to conventional software. In addition, parts that to date have been left to the discretion of the user are now automated, making this software user-friendly from the perspective of the operator.
A large sample chamber (W370x320xH155 mm) has been adopted, which can accommodate a variety of sample forms and sizes: solids, liquids or powders.
The outstanding features as well as the synchronous support from TECOTEC's technical team, we believe that EDX-LE Plus at Welco will be used in the most effective way, promoting all its roles in the quality control and inspection.
Source: ETA