This is the second X-ray fluorescence spectrophotometer, handed over and installed by TECOTEC Group at PowerLogics Ba Thien. Previously, the first EDX machine installed at PowerLogics Ba Thien was EDX-7000 in 2019. This EDX-7000 was maintained and calibrated periodically, the operation is very stable, efficient and plays an important role in the production process of PowerLogics Ba Thien.
Power Logics Ba Thien specializes in manufacturing electronic components for mobile phones and is a leading component supplier for Samsung and LG. In addition, PowerLogics Ba Thien recently received more orders from Vinfast to manufacture batteries for motorcycles and cars. To meet the increasing production demand, PowerLogics Ba Thien has decided to invest in expanding production. Under the consultation of TECOTEC Group, PowerLogics Ba Thien has chosen EDX-LE as the next model to participate in the production process and product quality management.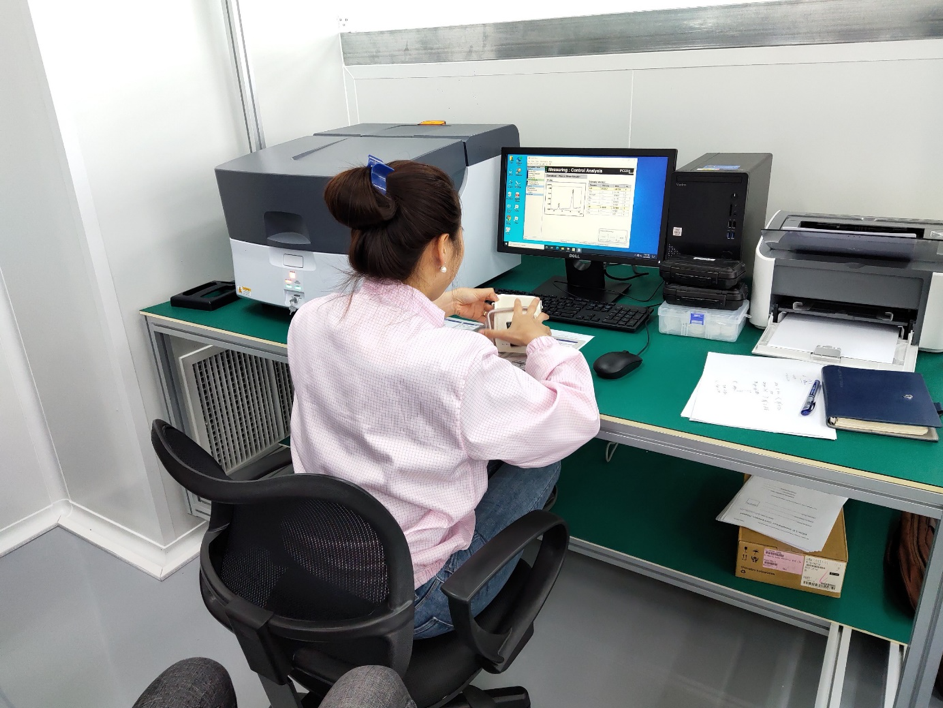 EDX-LE is an X-ray fluorescence spectrometer made by Shimadzu-Japan with some outstanding advantages: RoHS/ELV testing and support for many other applications; Measuring time is 10 times faster than previous models; No need cooling with liquid nitrogen.
In addition, the EDX-LE is equipped with an SSD Detector for detecting low-level elements up to 1.5 to 5 times, automatic aging after long periods of time the machine is not working. The machine has a safety interlock system to prevent radioactive leakage, ensuring maximum safety for the operators. Maintenance of the system is also very easy. The software interface is user-friendly, it's very easy for the operator to operate and read the results after measuring samples.
With the outstanding features and advantages, currently, EDX-LE is one of Shimadzu's important models for elemental analysis of materials. In the coming time EDX-LE will certainly with EDX-7000 become factors played an important role in the production process of electronic components of PowerLogics Ba Thien.
Source: ETA